Gold Retreats From 3-Week High as Dollar Rises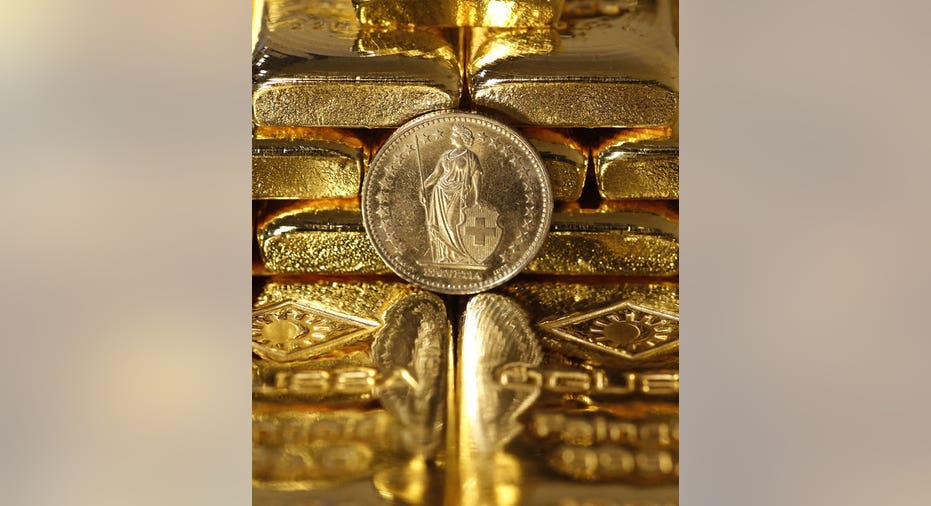 Gold retreated from the previous session's near three-week high on Monday as strength in stocks and the dollar dampened a rally fueled by the Federal Reserve's decision last week to keep U.S. interest rates on hold.
European stocks climbed 0.6 percent on Monday, while the dollar rose against a basket of currencies after speculation that other major central banks may ease policy after the Federal Reserve delayed an interest rate hike.
Spot gold was down 0.2 percent at $1,136.53 an ounce at 0952 GMT, while U.S. gold futures for December delivery were down $1.40 an ounce at $1,136.40.
Gold held in a narrow range earlier this month on uncertainty over whether the Fed would hike rates for the first time in nearly a decade, lifting the opportunity cost of holding non-yielding bullion while potentially boosting the dollar.
It rose sharply after the Fed shied away from a hike on Thursday, peaking at $1,141.50 the following day, but has now retreated below that level.
"The bottom line is that any delay in raising rates will be supportive, but it won't be a catalyst to shift gold from neutral to bearish into a bullish market," Societe Generale analyst Robin Bhar said.
"As we're seeing, rallies are being sold into on the perception that there are better rewards elsewhere, i.e. equities," he said. "Gold is always going to struggle in a low inflation environment."
With the Fed still expected to hike rates before the end of the year, gold could come under pressure again.
An interest rate hike will likely be appropriate this year given the U.S. central bank's decision last week to stand pat was a "close call," Fed policymaker John Williams said on Saturday.
U.S. Commodity Futures Trading Commission data showed on Friday that hedge funds and money managers slashed their net long position in COMEX gold to a five-week low in the week ended Sept. 15, just before the Fed policy meet, while increasing their short positions.
Among other precious metals, silver was up 0.1 percent at $15.17 an ounce, while platinum was down 0.4 percent at $974.90 an ounce and palladium was down 0.2 percent at $601.72 an ounce.
China's platinum imports rose 16 percent in August, official customs data showed on Monday, while palladium imports fell nearly 37 percent and silver imports more than doubled.
"The silver price is clearly finding support from China again," Commerzbank said in a note, adding that last month's imports of 353 tonnes "constituted the highest imports since February 2014."
(Additional reporting by A. Ananthalakshmi in Singapore; editing by Susan Thomas)