GM's hydrogen-powered Army truck put to the test
The U.S. Army is testing a hydrogen-powered pickup truck from General Motors (NYSE:GM), and the stealthy Chevrolet Colorado ZH2 could soon make its way to the battlefield.
GM, working with the U.S. Army Tank Automotive Research, Development and Engineering Center (TARDEC), completed initial development of the Colorado ZH2 earlier this year. The Army is now putting the truck through its paces to determine whether hydrogen vehicles are viable options for military missions.
Lt. Col. David Centeno, Next Generation Combat Vehicle Program Integrator for the Army, noted that using hydrogen fuel cells can protect soldiers by cutting noise. Hydrogen fuel cells also reduce the truck's heat signature compared to a gasoline- or diesel-powered engine.
"To be able to reduce that noise signature and heat signature means that I can get closer to the enemy undetected, which equates [to] survivability increase and mission success in a safe manner," Lt. Col. Centeno told Maria Bartiromo on FOX Business Network's "Mornings with Maria."
"From a soldier's perspective, we're very excited about this technology and the opportunity to partner with GM," he added.
The Colorado ZH2 also offers benefits beyond combat applications. Soldiers can use the Colorado ZH2's fuel cell as a power source in the field, essentially turning the truck into a portable generator. Also, the by-product of hydrogen-powered vehicles is water.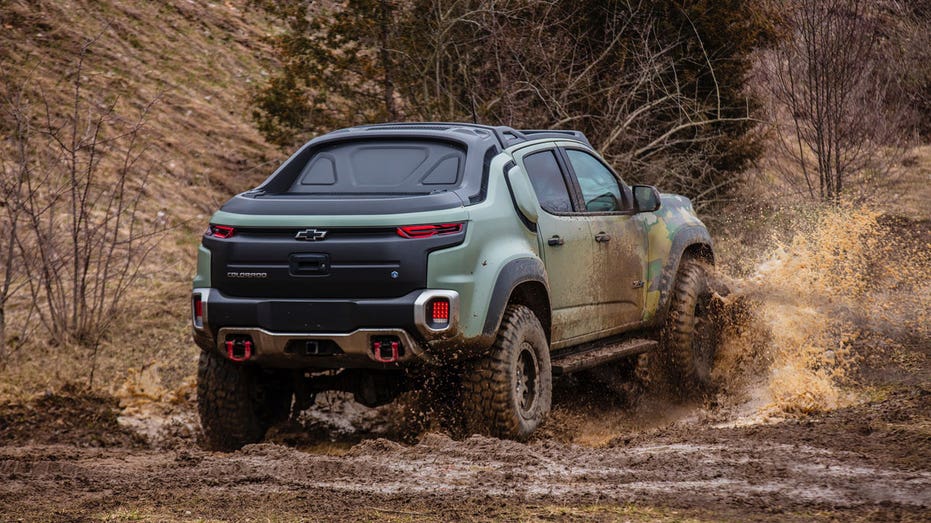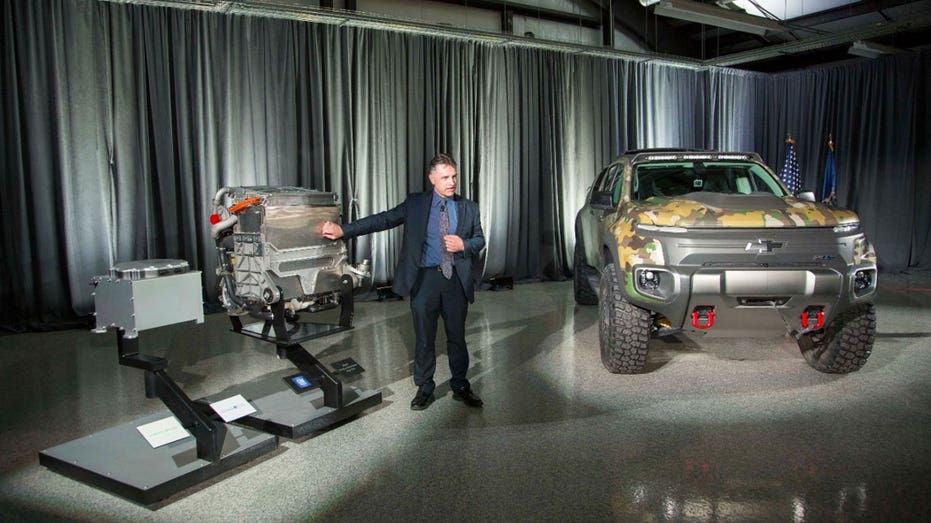 Charlie Freese, executive director of GM's fuel cell business, said the Colorado ZH2 can generate 300 to 400 miles of range in about three minutes using hydrogen.
"Hydrogen is starting to find its way into some markets like California. The Army brings their fuel with them, so that's one advantage," Fresse said. "Hydrogen can be made from all sorts of different energy sources, and that's one of the advantages that it offers."
The Colorado ZH2, which was first revealed in October, shares some features and technology with the Colorado ZR2 off-road midsize truck. For instance, both trucks sport an advanced suspension system that maximizes comfort on various types of terrain. The ZR2's use of Dynamic Suspensions Spool Valve (DSSV) dampers from Canadian supplier Multimatic marked the first off-road application of the technology.
After driving the truck, Lt. Col. Centeno was "very impressed with the mobility and maneuverability on-road and off-road," he said. "I drove through some pretty tough terrain."