GM to launch new EVs, says future is all-electric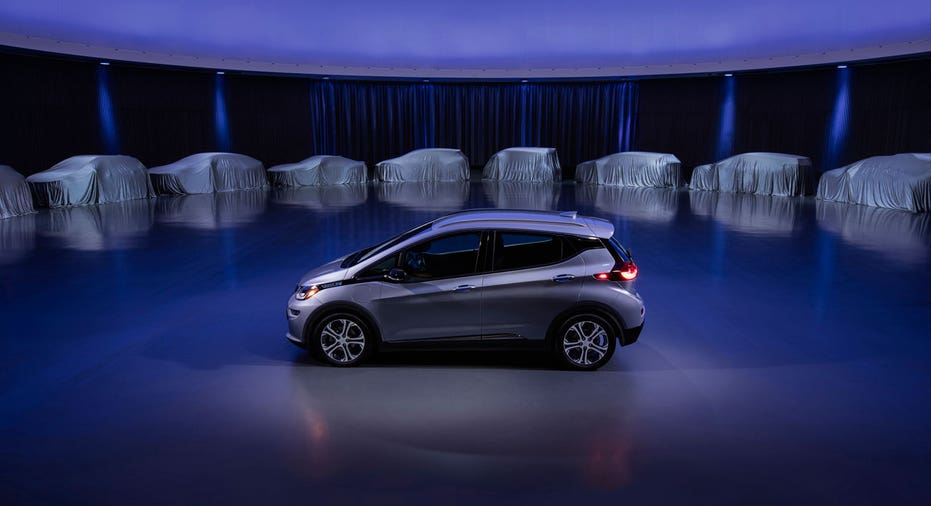 General Motors (NYSE:GM) said Monday it will launch two new electric vehicles in the next 18 months.
The nation's largest automaker will build the battery-powered cars based on the Chevrolet Bolt, an electric hatchback that went on sale earlier this year. By 2023, GM plans to introduce a total of 20 electric vehicles, saying the company's entire lineup will be electrified at some time in the future.
"General Motors believes in an all-electric future," said Mark Reuss, GM's head of product development. "Although that future won't happen overnight, GM is committed to driving increased usage and acceptance of electric vehicles through no-compromise solutions that meet our customers' needs."
GM said its future electric vehicles will utilize batteries or hydrogen fuel cells. The company has been working on hydrogen technology, including a project with the U.S. Army to test a Chevrolet Colorado pickup truck powered by hydrogen fuel cells.
Also on Monday, GM revealed a concept vehicle called the Silent Utility Rover Universal Superstructure (SURUS), a hydrogen four-wheel vehicle built on a heavy-duty truck frame and driven by two electric motors. GM envisions SURUS as a delivery vehicle, truck or ambulance.
Some of the future electric vehicles will utilize a new architecture that sports a longer range than the Chevrolet Bolt, which can travel for an estimated 238 miles on one charge.
GM's plans come a day before executives from rival Ford (NYSE:F) are set to give a presentation on the company's strategy. Ford has already divulged some of its own electric vehicle plans. The company said Monday it's creating an internal unit called "Team Edison" to study electric cars and will make a crossover with a range of 300 miles.  Ford expects to launch a dozen other battery-powered cars in the next five years.
GM shares rallied 4.5% to $42.19 in recent trading.