GM Holds Firm as Greenlight Urges Shareholders to Back Stock Plan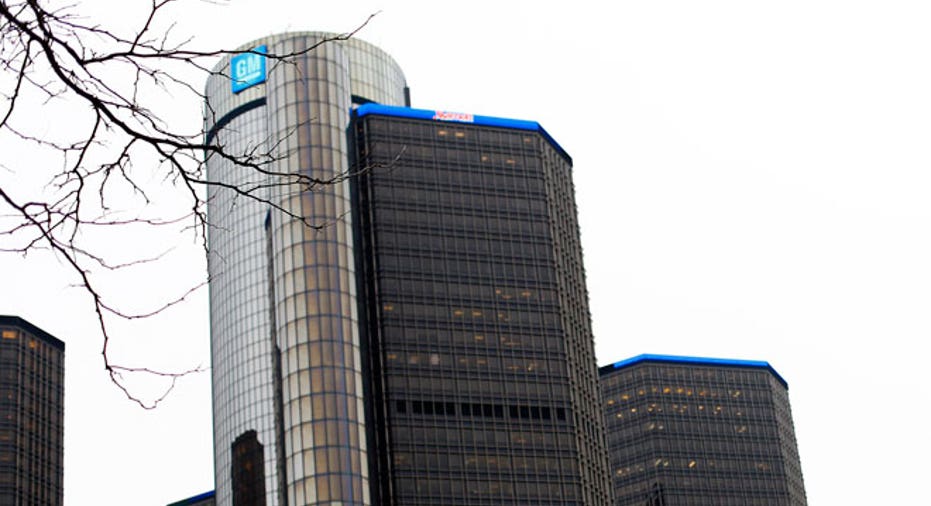 Greenlight Capital (NASDAQ:GLRE) is urging General Motors (NYSE:GM) shareholders to back the hedge fund's stock proposal, which calls for the creation of two share classes in hopes of lifting the automaker's value.
In a letter sent to GM investors Monday, Greenlight Capital founder David Einhorn laid out his case for GM to split its common stock into two classes. One class would pay out dividends, and the other would capture earnings growth. Einhorn has also nominated three people to GM's board.
"As best we can tell, GM does not recognize its $34 stock price is a problem and has no plan to address the discount to its intrinsic value. Shareholders should not be as complacent or content as GM's management and its Board of Directors have been in addressing this discount," Einhorn wrote.
Einhorn, whose hedge fund owns 3.6% of GM's shares, added that GM has the lowest price-to-earnings ratio in of any S&P 500 company. Ford (NYSE:F), whose stock is down 17.2% over the past 12 months, trades at roughly 11-times earnings, while GM's P/E ratio is 5-times earnings.
GM's stock is up 11.3% in the last year, trailing the broader S&P 500's 17.4% gain.
GM reaffirmed its opposition to Einhorn's plan, calling it "high-risk and flawed."
"Our consistent results demonstrate that our integrated plan of fundamental change – operational, financial and technological – is the right path to deliver increased value for our shareholders," GM said in a statement. "We believe that Greenlight is continuing to distort and misrepresent the transformational change and outstanding results that are delivering value, including returning approximately $7 billion of cash to our shareholders this year alone."
GM, which rejected Einhorn's proposal in March, has said splitting shares into two classes "would not help GM sell more cars, drive higher profitability, or generate greater cash flow."
S&P and Moody's have also warned against the dual-class stock system, saying it could hurt GM's credit rating.
Despite record earnings and sales in recent years, traditional car manufacturers like GM and Ford have missed some of the market's upward swing amid concerns that U.S. auto sales have plateaued. Tesla (NASDAQ:TSLA), the upstart electric car maker, has garnered most of Wall Street's attention, despite reporting quarterly losses.
In the first quarter of 2017, GM saw its earnings jump 33% on strong sales of its lucrative trucks and SUVs.
GM's shares were recently trading 1% higher at $33.96. The company is scheduled to hold its annual shareholder meeting June 6.