Global Populism Surge Unlikely to Dent Corporate Deal Making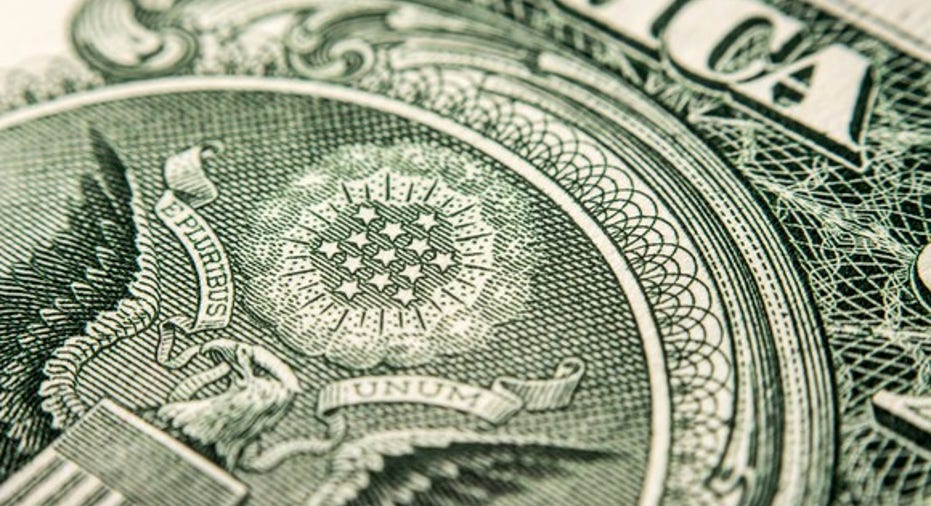 Populism is on the rise across the world as President Donald Trump works to enact America-first policies, the British craft a formal exit strategy from the European Union, and two non-establishment party presidential candidates go head to head in France. But that isn't scaring corporate dealmakers in the U.S. who say more M&A opportunities are on the horizon and global politics isn't impacting their strategies.
With the U.S. seeing the second highest first-quarter deal activity in a decade (up 22% to $366 billion from last year), nearly 80% of U.S. executives say they plan to actively pursue mergers and acquisitions over the next year. That's well above the long-term average of 47%, according to new data from EY's bi-annual Global Capital Confidence Barometer, which surveys 2,300 corporate executives.
A number of factors are helping fuel deal activity including better economic conditions, private equity firms that are shifting into portfolio-replenishment mode, and accelerated innovation that's spurring corporations to enhance their customer base in an increasingly competitive market.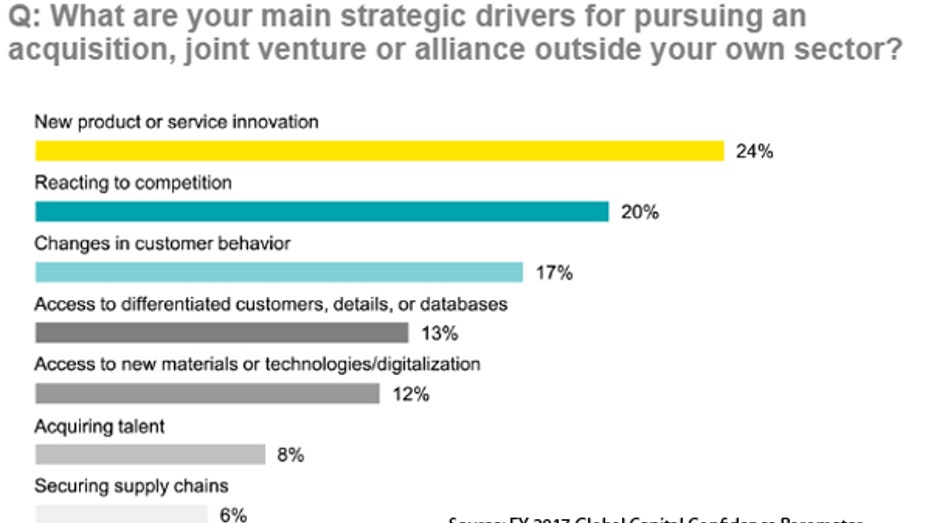 What's not holding U.S. dealmakers back is the risk of global geopolitical instability – just 12% of EY's survey respondents cited that as a concern. Meanwhile, 5% said economic and political instability in the European Union was among the biggest economic risks to their core businesses in the next year, while 10% cited uncertainty about U.S. government policy.
That's because a lot of the uncertainty is already baked into the market, said Bill Casey, EY Americas Vice Chair of Transaction Advisory Services. He pointed to recent events for evidence of that tend, including Trump's November election, which came one month after deal activity in North America hit an all-time high, and the large number of transactions completed in the U.K. before the historic Brexit vote.
Sunday's first round presidential election in France is likely just the most recent example of the same pattern that's played out over the last year, Casey said.
"It's becoming part of the new normal. These uncertainties will continue; they don't tend to be one-off events: Last year it was Brexit, perhaps this year is uncertainty around the French election, but businesses and shareholders are expecting business will pull through," he said.
Indeed, the survey results showed executives were bullish about the state of the global economy with a large majority citing an improving or stable outlook, compared to just 4% who said in their view it is declining. That's due primarily to corporate growth that's forecast to accelerate alongside readily-available credit and improving valuations.
"We are facing the most complex macroeconomic environment in recent memory – but despite the complexities, executives don't have the option to wait and see. They must be cognizant of potential uncertainties while actively maintaining their search for strategic opportunities to drive growth," Casey said.
Closer to home, executives said President Trump's pro-business policies – including corporate tax reform that includes an adjustment on policy for repatriated cash – will continue to drive M&A momentum. Businesses are also assessing cross-border strategies as worries persist about stronger barriers to a globalized business environment.