Global iPad 2 Launch Draws Lines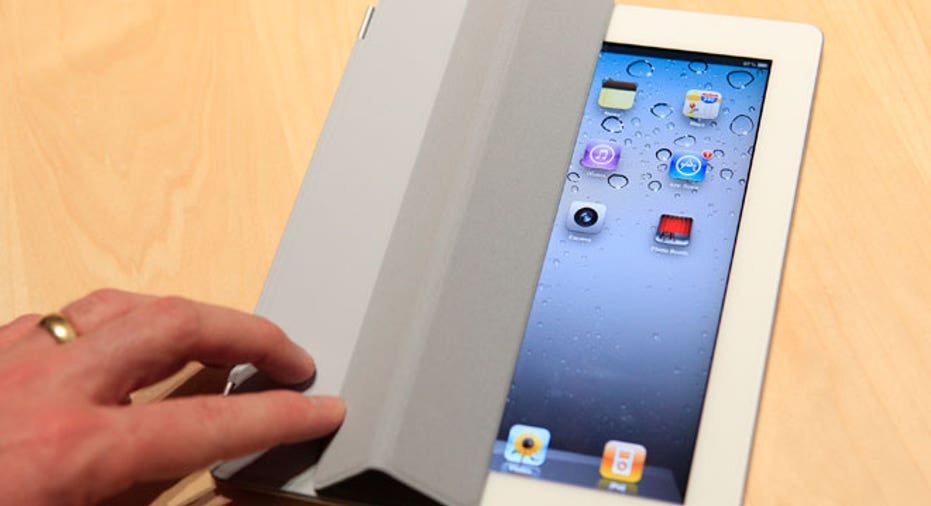 The launch of Apple's (NASDAQ:AAPL) iPad 2 overseas brought massive lines in Australia and New Zealand on Friday, just two weeks after the tablet tore through America.
The U.S. launch of the second-generation iPad exceeded expectations and left retailers struggling to keep up with persistent demand, and its introduction in 25 additional countries on March 25 proved the device has yet to reach its prime.
"We're experiencing amazing demand for iPad 2 in the U.S., and customers around the world have told us they can't wait to get their hands on it," Apple CEO Steve Jobs said in a statement earlier this week.
Analysts forecast some 1 million devices may have been sold in the first weekend of the launch in the U.S., according to Reuters, and while international demand has so far proved to be strong, some fear the tablet could hit some roadblocks in Asia following the devastating earthquake and tsunami in Japan.
The original iPad, launched last April, was the first of its kind on the market. Apple sold more than 300,000 on the tablet's first day, with sales hitting a whopping 15 million in the first nine months, 7.3 million of which went to holiday shoppers during the months of October through December.
Some have criticized Apple this time around for its underestimation of demand; stores have struggled to keep up with the demand in America, creating long wait times for the device.
The release of the tablet last year sent waves through the industry, with several Apple rivals launching tablets throughout 2010, though none have been able to capture the demand and market share as Apple.
The new iPad model has several new features, including dual-cameras, with camera-focused apps as well as a thinner contour available in both black and white. The iPad 2 is being sold across the globe in the range of $499 to $829, depending on the storage, which is the same price as the original.
The iPad 2 is now available in Canada, France, Germany, Greece, Ireland, Italy, Mexico, Norway, Spain, Sweden, Switzerland and the U.K. The Japan launch has been postponed.
Apple said the iPad 2 will be available in Hong Kong, South Korea, Singapore and additional countries in April, and in many more around the world in coming months.