Geithner: IEA Oil Release Is 'Sensible Policy'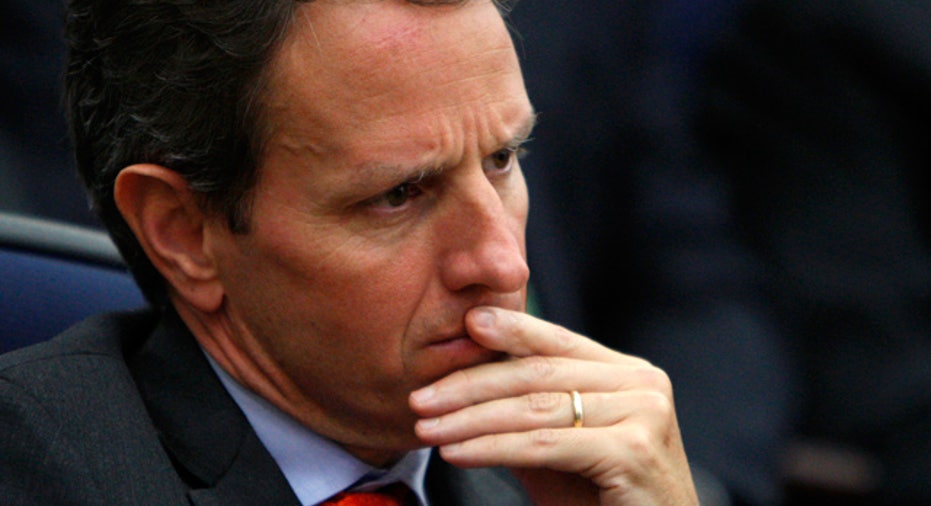 U.S. Treasury Secretary Timothy Geithner said Friday that the International Energy Agency's decision this week to release government-held crude oil reserves was ``sensible policy.''
``It will provide some modest help and relief'' to the U.S. economy, Geithner told reporters after meeting local business leaders in Manchester, New Hampshire. ``It was a prudent use of existing reserves.''
The Paris-based IEA Thursday said it would tap member countries' emergency reserves -- some 60 million barrels over 30 days -- for only the third time since it was founded in 1974, to fill the gap in supplies left by the disruption to Libya's output.
High oil prices have put ``significant'' pressure on the global economy, Geithner said.
Regarding budget talks in Washington, Geithner said he was confident Congress can still reach a deal, even after a top Republican lawmaker walked out of the talks this week. But he said tax increases cannot be taken out of the equation.
``You need to have modest changes in revenue,'' Geithner said. ``There is no way to do a deal without it.''
He met for over an hour Friday with local business leaders, who he said had some encouraging words about the environment they face.
``Things are gradually getting better,'' Geithner said, adding that the U.S. economy is still growing ``a little slower'' than had been expected.
U.S. economic growth in the first quarter was an annualized 1.9 percent, the Commerce Department said Friday.
GDP was revised from a previous 1.8 percent reading. But it is still too low to be an engine for job creation when the high U.S. unemployment rate of 9.1 percent poses a re-election challenge for Geithner's boss, President Barack Obama.
The budget deal ``needs to get done in a way that doesn't put too much pressure on the economy near-term,'' said Geithner, calling for ``the right kind of balance'' and a deal that does not skew too much to elements that could hinder growth.
A potential bright spot for employment is that many manufacturing companies in New Hampshire see a chance to bring jobs back to the United States, he said. ``Global companies say this is a good place to do business.''
But business people badly want to see Washington reach a broad agreement on the budget, and soon, Geithner added. ``A lot of people think that would be good for the economy, and I agree.''
(Reporting by Ros Krasny; Editing by Dan Grebler)