Gas Prices Avoid Liftoff After Pipeline Explosion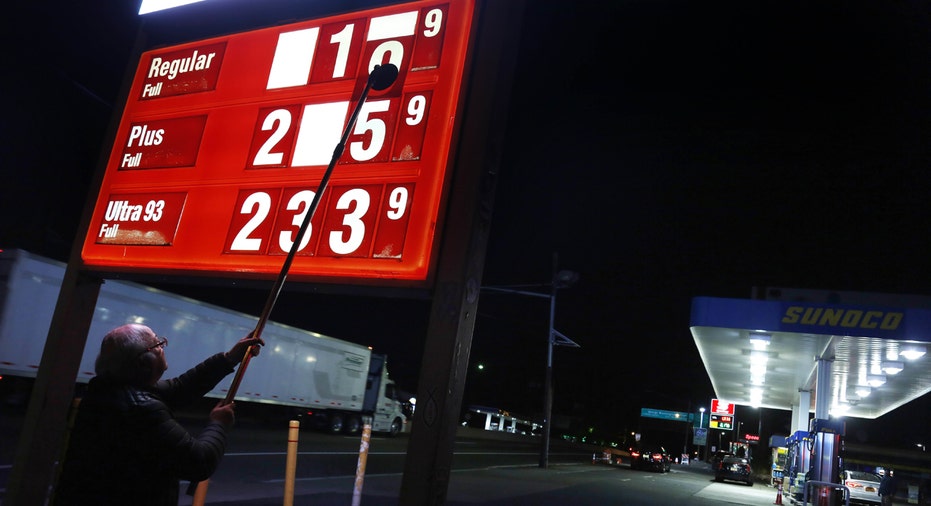 A quick turnaround for a major fuel pipeline that was damaged last week prevented gasoline prices from skyrocketing.
Colonial Pipeline's gasoline line, which connects Gulf Coast refineries to markets across the eastern seaboard, went out of commission when a work crew in Alabama struck the pipeline and ignited an explosion. One contractor died, and five others were injured in the accident on Oct. 31. Analysts believed the pipeline would be shut down for weeks, squeezing gasoline supplies and sending pump prices higher.
In September, a gasoline leak put the same pipeline on hiatus for about two weeks. Drivers in Alabama, Georgia, Tennessee and the Carolinas saw a noticeable spike in gasoline prices.
This time around, the pipeline rupture was resolved quicker than anticipated. After replacing the affected segment of the pipeline, Colonial reopened the flow of gasoline on Sunday morning.
"Call it a miracle, good luck or nimble engineering, but today's expected restart of gasoline flowing through the pipeline was something few would have ventured to predict," GasBuddy.com analyst Dan McTeague wrote in a report published Sunday.
While repairs were underway, the governors of Alabama, Georgia and North Carolina issued executive orders to loosen restrictions on commercial truck drivers moving fuel across those states, hoping to lessen the outage's impact on gasoline supplies.
Gasoline prices showed little impact in Alabama, where prices at the pump Monday were actually down close to a penny versus a week ago, according to GasBuddy.com. However, George's statewide average was up 7.8 cents at $2.24 a gallon. Tennessee and South Carolina saw gains of about two and three cents, respectively.
Nationwide, gasoline costs an average of $2.21 a gallon, nearly breaking even with the week-ago average. Prices are down just 1.3 cents compared to the same day last year.
Drivers typically get a break in the fall, when refineries switch to cheaper winter-blend fuel. But fall gasoline declines were less meaningful this year, thanks to higher oil prices. An 11-cent drop in October marked the smallest decline since 2011.
November may bring more savings for motorists. In a report published Monday, GasBuddy.com analyst Patrick DeHaan noted that November gasoline prices have dropped an average of 12 cents per gallon over the past five years.