Gas Prices Are Surging Before the Holidays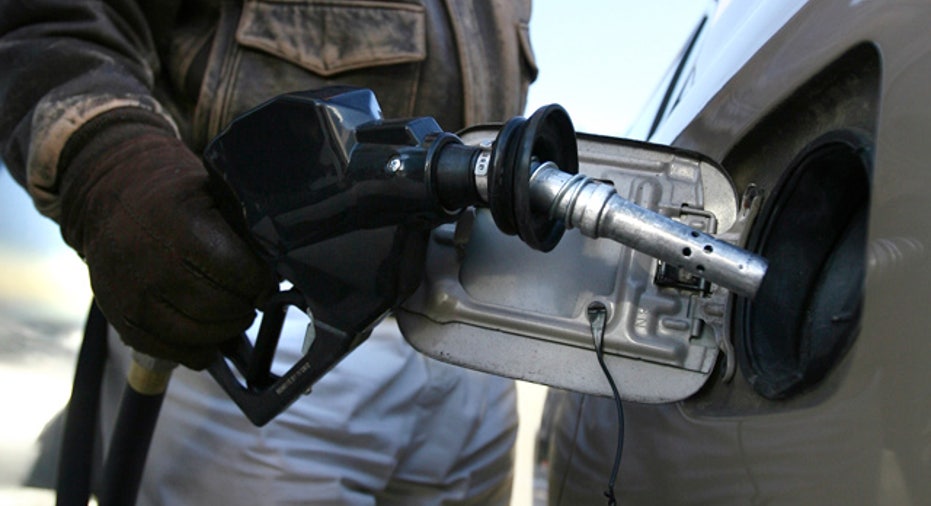 Gas prices across the country are on the rise as the holiday travel season draws near.
Prices at the pump have already reached their highest level since October, AAA said, in the wake of OPEC's plans to reduce oil production next year. The national average has increased 21 of the past 22 days, climbing about 12 cents over that span to $2.25 a gallon on Tuesday. Every state has left the sub-$2 club, which was about a dozen strong at the start of December.
The last month of the year is normally a good one for motorists looking to save money at the pump. In December 2014, prices slid 50 cents on average. Last year, the national average dipped below $2 a gallon.
But GasBuddy.com says gas prices are seeing the largest December gain since 2010—and this month's increase is nearly double what drivers saw six years ago.
"At a time of year Americans are busy opening their wallets to shop for gifts, they'll have to dig deeper to fill their tanks, too," said Patrick DeHaan, senior petroleum analyst at GasBuddy.
Arkansas ($2.03), Oklahoma ($2.03) and South Carolina ($2.03) are the cheapest markets as of Tuesday, based on AAA data. The most expensive states are concentrated on the West Coast, with drivers in Hawaii ($2.95), California ($2.67), Alaska ($2.63) and Washington ($2.60) paying the most for regular gasoline.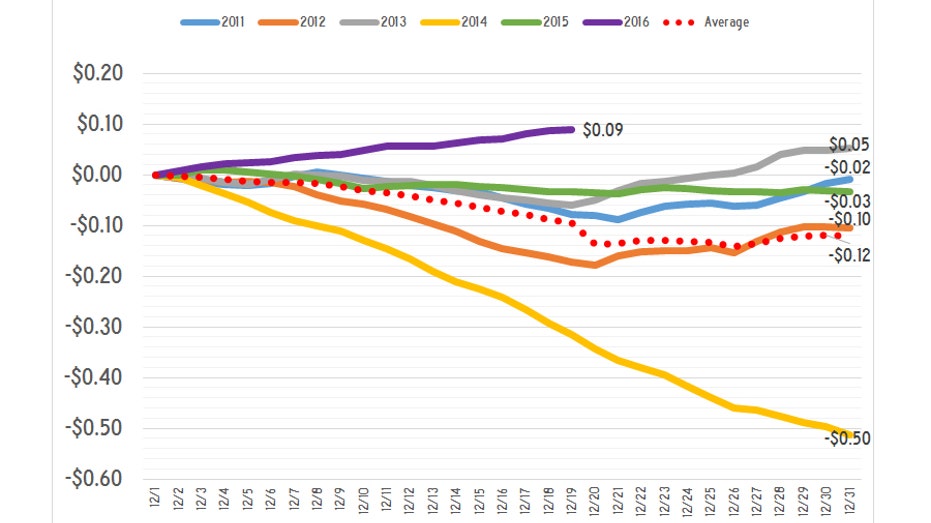 Travelers are spending more at the pump due to a December rally in oil prices. U.S. crude hit a 52-week high last week and recorded its third-highest settlement value of 2016 on Monday. The move comes as traders foresee smaller supplies in 2017 with OPEC nations and Russia easing the flow of oil.
Drivers shouldn't expect much relief until January, when refiners will need to liquidate a hefty amount of winter-blend gasoline, according to DeHaan. Cheaper prices will last about two months before the switchover to the more expensive summer-blend gasoline occurs. That's when gas prices should resume their upward trend. GasBuddy predicts that summer prices will put a squeeze on drivers more than it has the past two summers.
Looking further ahead, OPEC's pending supply cut and higher oil prices will likely motivate American producers to reawaken idle rigs. On Friday, Baker Hughes (NYSE:BHI) counted 637 active U.S. rigs in its weekly survey, up 13 compared to a week earlier. Analysts believe drillers will continue to increase production to capitalize on the recent increase in prices.