Ford offers fix after police say exhaust entering SUVs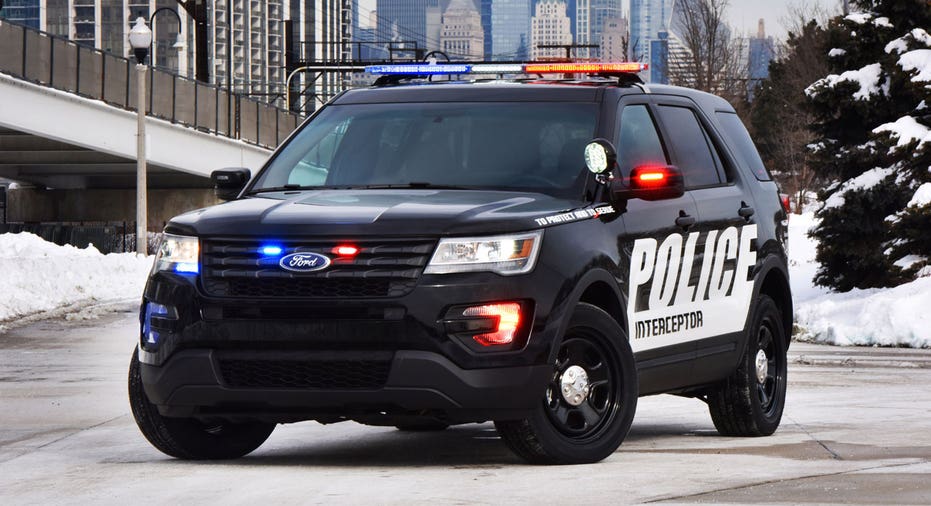 Ford (NYSE:F) has offered to fix police SUVs after receiving reports of exhaust fumes entering the cabin.
Federal regulators and Ford are investigating complaints of exhaust fume problems in Explorer SUVs used by police and consumers. The investigation is ongoing, Ford said, but the automaker found that some Police Interceptor Utility SUVs had holes and unsealed spaces from equipment that was installed after purchase.
Ford noted that when police departments add custom emergency lighting, radios and other equipment to the Explorers, installers drill new holes in the rear of the vehicle for wiring.
The company said it will cover the cost of repairing any police Explorer with exhaust fumes leaking into the passenger compartment, no matter the vehicle's age, mileage or aftermarket equipment.
Ford will seal off the rear of the vehicle, provide a new air conditioning calibration and check for damaged exhaust manifolds.
The issue forced the Austin Police Department to pull its roughly 400 Explorer SUVs off the road. More than 60 officers have reported health problems since February, according to the Associated Press. More than 20 of those officers had measurable carbon monoxide in their systems.
The National Highway Traffic Safety Administration is investigating whether Police Interceptor versions of the Ford Explorer are plagued by exhaust manifold cracks, which could cause exhaust fumes to enter the SUVs. Some police departments have put carbon monoxide detectors inside their patrol vehicles. Austin is believed to be the first large police department to park the police Explorer.
NHTSA has received at least 2,700 complaints of exhaust odors. The issue might affect more than 1.3 million Explorers from model-years 2011 to 2017.
However, NHTSA says it has yet to find evidence that the two crashes and one separate injury allegedly tied to the complaints were the result of carbon monoxide poisoning. The agency is evaluating the effect of elevated carbon monoxide levels in certain driving scenarios.
Ford said reports of exhaust odors in regular Explorers are separate from the issue affecting police SUVs. The company is telling customers to bring their vehicle to a Ford dealer if they smell exhaust inside the cabin.