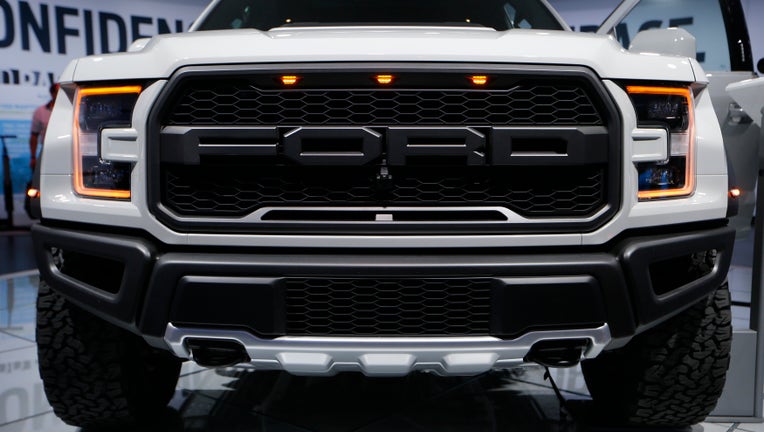 The heads of Ford (NYSE:F) and Fiat Chrysler Automobiles (NYSE:FCAU) predict that President Donald Trump's economic policies will provide a tailwind for the automotive business.
Coming off a meeting at the White House earlier this week, Ford CEO Mark Fields praised the new administration's focus on revamping the tax code and federal regulations.
"I think his first couple of days in office, having meetings with manufacturing companies and automotive companies, I think bodes very, very well because he's looking for policies that are going to stoke both investment and job creation here in the United States," Fields said in an interview Thursday on the FOX Business Network's "Mornings With Maria."
Fields added that while the North American Free Trade Agreement is closely linked to the industry's supply chain, Trump was right to walk away from the Trans-Pacific Partnership.
"One of the things we talked to the president about is having trade deals that are free and fair," he said. "We applaud the president's decision on TPP because currency manipulation is one of the biggest trade barriers these days, and TPP did not meaningfully address that."
Fiat Chrysler, which reported some progress in talks with the Environmental Protection Agency over claims of high diesel emissions, also suggested that the Trump economy will bolster earnings. CEO Sergio Marchionne told analysts during a conference call Thursday that Trump's policy proposals would be a net positive for the Italian-American automaker and U.S. auto sales, despite concerns of a potential border tax on cars imported from Mexico.
"Of the three [Detroit automakers], we are the ones who could potentially benefit most," Marchionne said.
Fiat Chrysler recently said an expansion of a factory in Michigan could allow the company to bring production of Ram heavy-duty pickup trucks back from Mexico. A final decision is expected at a later date. On Thursday, Marchionne added that Fiat Chrysler can execute the move "relatively quickly."
That possibility, along with Ford's decision to scrap plans for a new plant in Mexico, came at a time when Trump had ramped up his criticism of growing car production south of the border.
During a meeting at the White House on Tuesday, Trump continue to urge Ford, Fiat Chrysler and General Motors (NYSE:GM) to invest in U.S. manufacturing facilities. Trump also met other manufacturing CEOs on Monday and repeated his threat to impose tariffs.
"I strongly believe the right policies will prevail on trade and others," including taxes and regulations, Fields told FOX Business.
Ford and Fiat Chrysler reported fourth-quarter earnings on Thursday reflecting strong profit gains from sales of lucrative SUVs and trucks.
However, Ford reported its first quarterly loss in seven years because of costs related to pension accounting changes and a $200 million charge from the cancellation of its Mexican factory. Ford's loss amounted to $783 million versus a $1.9 billion profit in the same period a year earlier. For the full year, Ford's pre-tax earnings totaled $10.4 billion, its second-best mark in company history.
Fiat Chrysler booked a full-year net profit of 1.81 billion euros ($1.92 billion), well above the company's 2015 earnings of 93 million euros. While demand ticked lower in North America, utilities comprised a larger share of Fiat Chrysler's sales, boosting profit margins.
Based on North American profits, Ford and Fiat Chrysler hourly workers will receive profit-sharing checks of $9,000 and $5,000 on average, respectively.