Ford F-150 vs. Chevrolet Silverado 1500: Which truck should you buy?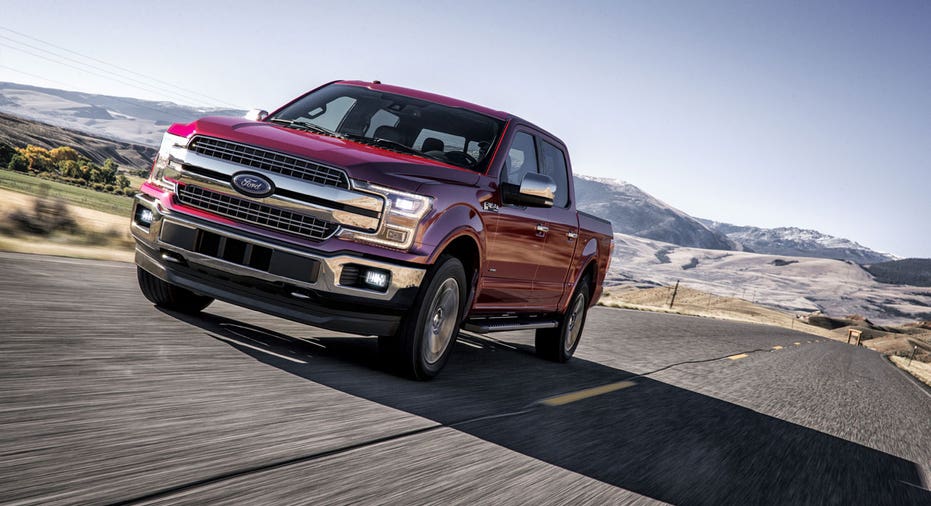 For decades now, pickups have been the best-selling vehicles in America, and two of the most popular are the Ford (NYSE:F) F-150 and the Chevrolet Silverado 1500. These trucks are modern, comfortable and capable, especially when it comes to towing and hauling. So what sets them apart from the other trucks in their class? And what sets them apart from each other? Let's find out.
Driving
On the road, both the Silverado 1500 and the F-150 are comfortable and easy to drive. The Silverado 1500 is a great road-trip vehicle thanks to its quiet cabin, smooth ride and plush seats, while the F-150 feels more nimble in tight spaces and around corners. Maneuverability may not be one of your primary concerns, but it's worth considering if you're going to be using your truck as a daily driver.
Towing
Depending on their configurations, both trucks are capable of towing well over 10,000 pounds. The F-150 maxes out at 13,200 pounds, and the Silverado 1500 has a maximum tow rating of 12,800 pounds. That's enough capability to tow all but the heaviest trailers. Take into account that those numbers are for the most powerful engines and highest axle ratios, both of which will put a dent in your mileage numbers.
Hauling
The maximum payload capacity for the F-150 is 3,270 pounds; for the Silverado 1500, it is 2,250 pounds. There's a big difference there, so if you plan on carrying heavy items in the bed, the Ford offers a significant advantage. Again, like the towing numbers, these payload capacities are heavily influenced by other factors such as the engine, transmission and axle ratio, so keep that in mind when comparing trucks side by side.
Fuel efficiency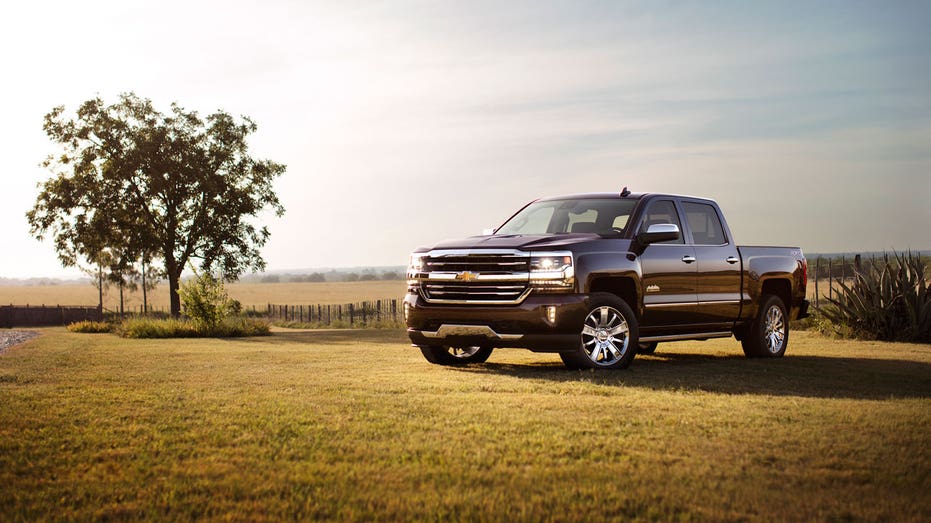 The F-150 has an edge in this category since two of its available V6 engines offer up to 22 mpg in combined driving, according to the EPA. The most fuel-efficient Silverado 1500 is the base V6 that delivers 20 mpg combined. But when it comes to the midrange V8s, it's an even match: Both the F-150 and Silverado are rated at 19 mpg in combined driving. The numbers again tip in the Ford's favor when you consider the higher-horsepower engines. Chevrolet's 6.2-liter V8 is rated at 17 mpg combined in most configurations, while the optional twin-turbocharged V6 in the F-150 delivers up to 21 mpg combined.
Safety and technology
Both trucks can be equipped with active safety features such as forward collision mitigation and lane departure warning to help avoid accidents. The F-150 also offers an optional trailer-backup assistance system to guide you down a boat ramp as well as adaptive cruise control for reduced fatigue on long highway drives. When it comes to high-tech features, both trucks are available with onboard Wi-Fi as well as Apple CarPlay and Android Auto for easy cellphone integration. We like Ford's Sync 3 user interface for its lightning-fast responses and crisp graphics. Chevrolet's MyLink system isn't far behind, but certain elements of its design look a bit dated in comparison.
Pricing
Pricing is one area in which the Ford and Chevy are closely matched, at least on the bottom end. Both start out at around $27,000 in basic work-truck form, which means a regular cab with minimal amenities. As you step up to more popular trim levels, prices work their way past $40,000 up to the high $50,000s. The F-150's top Limited trim level has an eye-watering MSRP of $63,845, which is significantly more expensive than the priciest Silverado 1500, the High Country ($55,075 MSRP). Keep in mind that the 2018 Ford F-150 received several upgrades this year, so there might be fewer on dealer lots and they'll command higher prices. The Silverado is due for a redesign for the 2019 model year, so the current model will be readily available and may have incentives on the hood as well.
Edmunds says:
The refreshed F-150 offers more ultimate capability and higher fuel economy numbers and is more rewarding to drive in a spirited fashion. The Silverado 1500 isn't far behind in any of those categories, plus it has a forgiving highway ride, a quiet cabin, and plush seats that make it comfortable for the long haul. Deciding which truck is right for you depends on what features and capabilities you use most often. For now, we prefer the Ford's blend of efficiency, power and technology, but expect to see a much-improved Silverado come next year.
_____
This story was provided to The Associated Press by the automotive website Edmunds. Travis Langness is an automotive editor at Edmunds. Instagram: @travislangness.
Related links:
— 2018 Ford F-150 Review: http://edmu.in/2ymrvxQ
— 2018 Chevrolet Silverado 1500 Review: http://edmu.in/2ymzQSc