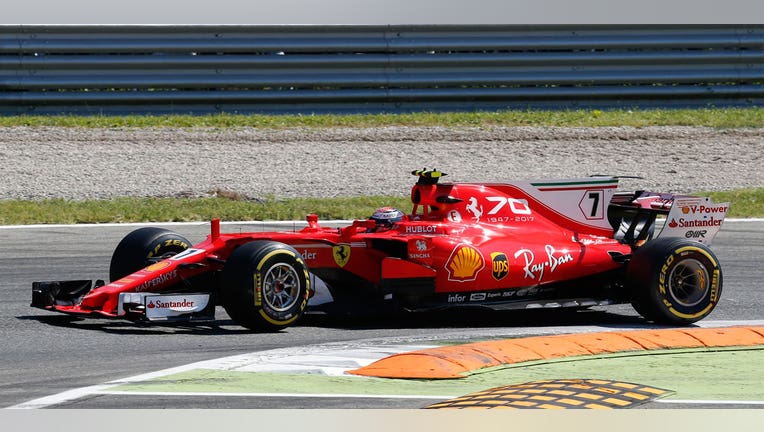 In the world of elite sports car manufacturing, it is an article of faith that victory on the racetrack translates into sales in the showroom. "Win on Sunday, sell on Monday," goes the old saw.
So for Italian sports car maker Ferrari NV (NYSE:RACE), the end of a decadeslong losing streak on Formula One racetracks is a great relief, more so as it comes just when the company—the biggest spender on Formula One racing—is stretching its brand by removing a longstanding ceiling on the number of cars it sells and expanding into other products.
All that provides a backdrop for Tuesday's unveiling of the Portofino model at Germany's Frankfurt auto show. Like its predecessors, Ferrari's newest road car will benefit from technology developed for the racetrack.
That technology, which includes new metal alloys for the frame, engine and bodies, and steering wheels decked out with all the controls including the gear shifter, trickles down from the handful of race cars made annually to limited-edition road models costing more than $1 million. It then makes its way into higher-volume Ferraris like the Portofino, which is expected to start at about $225,000.
After failing to win a Formula One racing title for almost a decade and closing out the 2016 season without a single victory, Ferrari's Sebastian Vettel has won four of this year's 13 races and is close on the tail of Mercedes' Lewis Hamilton with seven races to go, including the U.S. Grand Prix on Oct. 22 in Austin.
Ferrari is expected to battle Mercedes for the win in the next Formula One stop in Singapore this weekend.
Ferrari Chief Executive Sergio Marchionne, who also is CEO of Fiat Chrysler Automobiles NV (NYSE:FCAU), has called winning in Formula One "nonnegotiable," reflecting the belief that victory on the racetrack is critical in luring weekend enthusiasts to shell out huge amounts for the road cars.
Ferrari's financial success over the past 15 years has "been achieved on the back of Formula One," the CEO said in March, adding that the company couldn't afford many more losing seasons without suffering financially.
But there is little empirical evidence that winning races translates into increased sales. AllianceBernstein, a wealth manager, argues Ferrari doesn't need Formula One.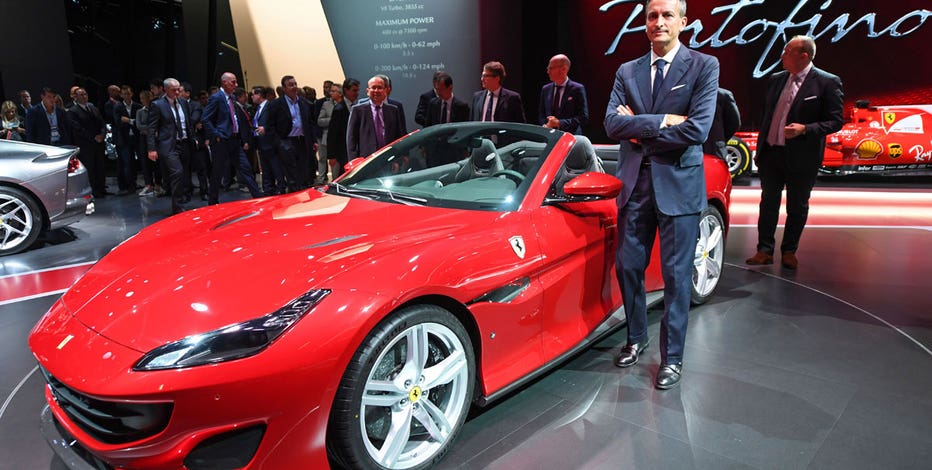 "There can't be a soul on earth who doesn't know that Ferrari makes fast red cars, with excellent technology and that it has a motor sport heritage," AllianceBernstein wrote in a report last month, adding that Lamborghini, Porsche and other high-end brands have no trouble selling cars despite being absent from Formula One for many years.
Mr. Marchionne, who personally owns more than 10 Ferraris and follows most races from inside the paddock, berates his team when it loses. The CEO's impatience with losing stems in part from the huge investment Ferrari is believed to sink into Formula One racing each year, which some outsiders estimate at hundreds of millions of dollars.
Defying hopes that after its 2015 stock market listing Ferrari would begin disclosing how much it spends, and loses, on racing, the company still reveals virtually nothing. However, in late July, Mr. Marchionne dropped a hint, telling analysts the company has lost money on its Formula One team every year for close to a decade.
The bonuses Ferrari has paid out to teams during winning seasons can compound the losses over time, he said, a price the CEO is willing to pay given "the huge repercussions on the quality of the brand" when they win. "I don't mind going slightly negative" in the racing business, added Mr. Marchionne.
Investment bank Jefferies estimates Ferrari's racing team generated €420 million ($502 million) in revenue last year while booking an operating loss of €100 million. AllianceBernstein, says Ferrari mostly racks up losses, though "may break even or even squeak a profit" in a good year.
Ferrari generates racing revenue through sponsorships—including all those ads plastered on the race cars—and payouts from the company that organizes the races. Ferrari's quarterly revenue breakdown includes a line titled "sponsorship, commercial and brand" that includes Formula One, but is also thought to encompass licensing and other items.
The Mercedes racing team, winner of the last three seasons and the current leader, is more forthcoming, disclosing that the team lost £22.3 million ($29.4 million) in 2015. The loss narrowed to about £5 million last year and Mercedes, a unit of Daimler AG of Germany, expects the racing team to break even soon.
While Ferrari doesn't reveal its estimates for the financial and promotional benefits it derives from Formula One, Mercedes said that in 2016 it got the equivalent of $3 billion in advertising value from the team.
Ferrari's recent return to its winning ways and the positive aura that produces is especially important as Mr. Marchionne stretches the brand.
For years, the company limited its sales to no more than 7,000 cars annually to stoke demand. Now, Mr. Marchionne plans to raise that limit to 10,000 in the coming years, while also moving Ferrari into new areas such as home furnishings and technology products.
A hot brand would help protect Ferrari from losing its desirability amid the expansion. Ferrari's stock has risen by more than 50% since the team won the first race of the Formula One season in March and has more than doubled since its IPO on the back of investor enthusiasm for the company's expansion plans.