Fed's Rosengren Sees Possible Rate Increases Sooner Than Markets Imply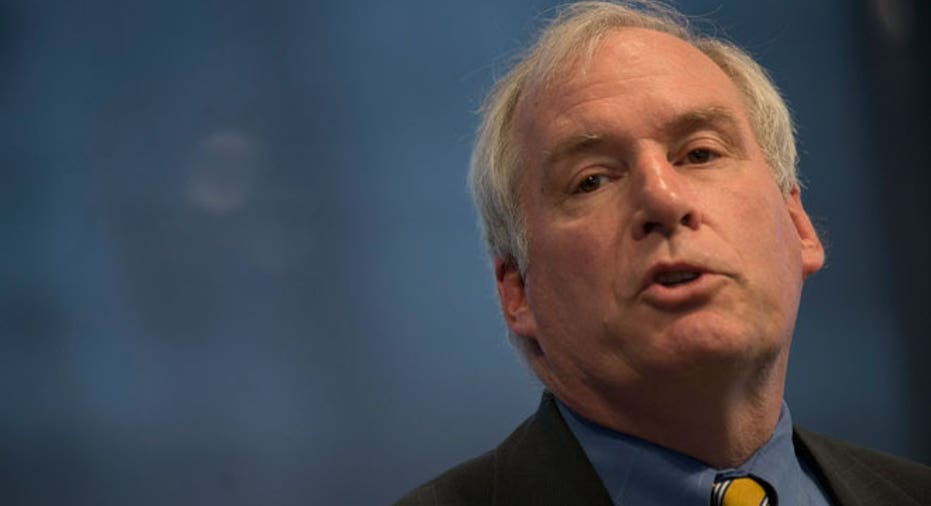 Federal Reserve Bank of Boston President Eric Rosengren said Monday that prices in futures markets imply traders may have reacted too strongly to volatility in recent months and warned they could be underestimating the possible pace of near-term rate increases.
In the text of a speech to be delivered before the Boston Fed's conference about cyber-security risk, he said he expected that the "very slow removal of accommodation reflected in futures-market pricing could prove too pessimistic," adding that, "if the incoming data continue to show a moderate recovery -- as I expect they will -- I believe it will likely be appropriate to resume the path of gradual tightening sooner than is implied by financial-market futures."
Turbulence in financial markets picked up at the start of the year because of shocks from abroad and concerns about the health of China and Europe, in particular. But Mr. Rosengren said the U.S. weathered that volatility "quite well" and it was surprising how much federal-funds futures rates dropped in response. Fed-funds futures are a proxy traders use to gauge the likelihood of upcoming interest-rate increases before each meeting of Fed policy officials.
At their March 15-16 policy meeting, Fed officials held rates steady but projected short-term rates will rise 0.5 percentage point by the end of 2016—implying two quarter-percentage-point increases this year, down from their December projection of four. Their next opportunity to raise rates is April 26-27, although traders mostly see this as unlikely in part because a news conference isn't scheduled afterward.
"My own sense is that financial markets may have reacted too strongly," said Mr. Rosengren in his speech. He called for a gradual pace of rate increases, but said with volatility in markets subsiding relative to the ugly start to the year, a "stronger economy, at essentially full employment and with gradually rising inflation, will lead to more tightening than is currently priced into the futures market expectations for the next two years."
Mr. Rosengren, long one of the more hesitant Fed officials about rate rises, is a voting member of the interest-rate-setting Federal Open Market Committee this year. In February he said, "the normalization of monetary policy should be unhurried."
Also in the speech, Mr. Rosengren turned his attention to the focus of the Fed's conference in Boston on Monday: cyber risk. He said the risk was ever-changing and its potential to catch officials unaware and cause major disruptions should make it a central priority for banks and regulators.
"Without appropriate controls and defenses, the banking system could be at greater risk of a large loss," he said, noting that banking supervisors at the Fed are already verifying banks have such controls in place.
The Fed has been moving to strengthen big banks in the wake of the 2008 financial crisis, including forcing them to beef up their capital cushions and using evaluations called stress tests that measure their performance in hypothetical shock scenarios.
Before becoming president in 2007, Mr. Rosengren was head of the Boston Fed's supervision, regulation and credit group.
By Katy Burne