Fed's Fischer Optimistic That U.S. Inflation Could be Accelerating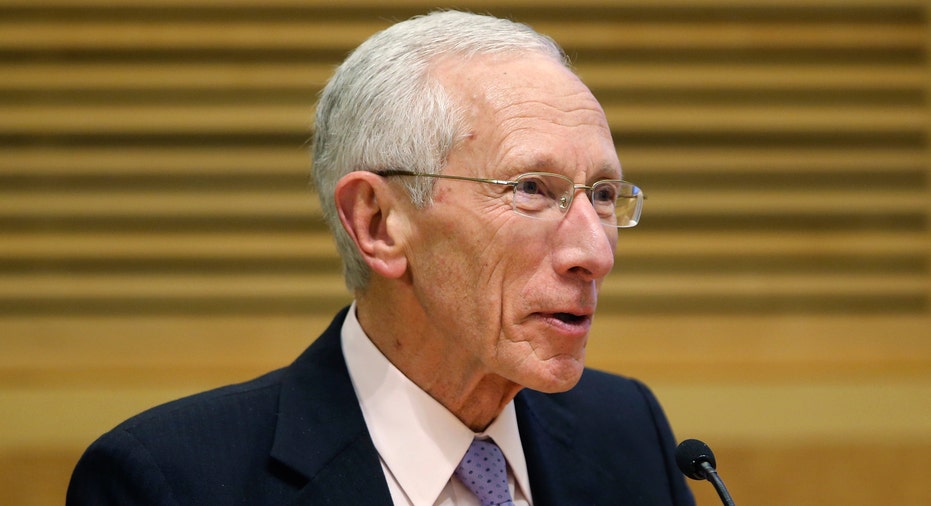 Federal Reserve Vice Chair Stanley Fischer on Monday said he's optimistic inflation is ticking higher, a situation that would allow the central bank to continue normalizing U.S. monetary policy by raising interest rates.
In prepared remarks during a speech in Washington, D.C., Fischer said, "we may well at present be seeing the first stirrings of an increase in the inflation rate--something that we would like to happen."
Fischer's comments only hinted at the obvious – if inflation moves higher toward the Fed's 2% target rate it will allow the Fed to continue moving interest rates higher. He gave no indication in his comments as to when that might happen.
The Fed, after raising rates in December for the first time in nearly a decade, conveyed an optimistic forecast for 2016 that included a tightening job market, rising wages and inflation creeping higher toward the Fed's target. With that in mind, policy makers strongly suggested the Fed would raise rates four more times in 2016.
But those plans have been upended by a host of concerns that emerged in early January: shrinking economic growth in China and Europe; a strong dollar that has slashed the value of U.S. goods and battered the manufacturing sector; cheap oil that has slammed the vast U.S. energy sector.
All of those factors roiled U.S. markets early in the year, and gave rise to concerns that the U.S. could in fact be veering back toward a recession.
Another strong jobs report on Friday probably went a long way toward quelling those recession fears, although wage growth remained a concern in that report. If wages don't move higher, prices won't move higher in tandem and inflation won't hit the Fed's target.
But Fischer on Monday seemed confident the Fed's projections for inflation remained essentially on track.
The Fed meets again next week but it's unlikely rates will move higher at that meeting. Their June meeting is much more likely if the economic data justifies the tightening.