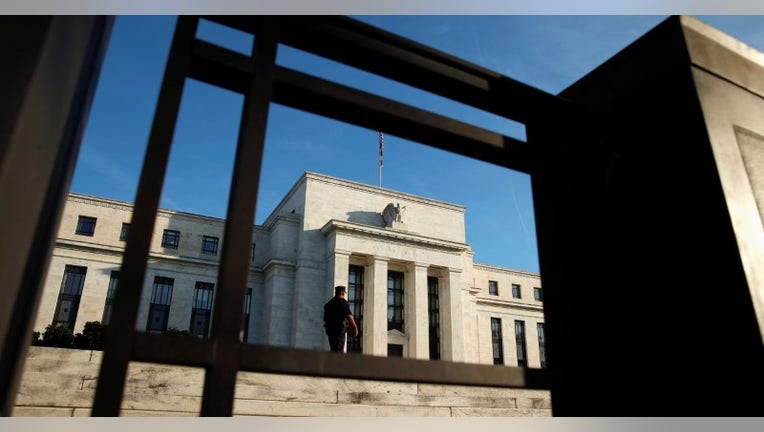 A rate rise at the end of the Federal Reserve's two-day policy meeting on Wednesday is all but a foregone conclusion on Wall Street – now traders want to know whether the central bank sees more than a total of three increases this year.
Federal funds futures – a tool used to predict market expectations for monetary-policy changes – show traders are 93% certain the Fed will raise its benchmark rate by a quarter percentage point to between 0.75% - 1%. If policymakers opt to move rates higher, it will be the first time this year and the third time in the last two years after nearly a decade of historic lows
Fueling the Fed's need to continue pushing rates higher is a slew of improving reports on the health of the U.S. economy. Both prongs of the Fed's price stability and full employment dual mandate have shown strength over the last year: The core personal consumption expenditures index, the Fed's preferred inflation gauge that excludes volatile food and energy prices, registered 1.7% in January, ever closer to the central bank's 2% target. Meanwhile, labor-market data show more Americans are entering the workforce as wages rise.
"There is very little that could hold off a rate hike at the March 14-15 FOMC meeting," said UBS economist Samuel Coffin. "On March 3, Fed Chair [Janet] Yellen said that unless employment and inflation data surprised, which they haven't, 'a further adjustment of the federal funds rate would likely be appropriate.'"
While the rate rise itself might not come as a surprise, it's the statement investors will be closely watching for clues about shifting sentiment. After the Fed last raised rates in December, it signaled three subsequent moves higher in 2017 would likely be appropriate, though Wall Street had initially figured June would bring about the first increase.
Though the first move is seen coming four months earlier than expected, Coffin doesn't expect the central bank to change its forecast from three to four rate rises this year.
"For the median pace to shift, it would require four FOMC members to bump up their projections from three to four [rate rises]. And we do not believe that recent data support that shift," he said, adding that headline inflation figures closer to the Fed's targets will "require some fancy footwork" as business investment has maintained momentum after last year's weakness and first-quarter GDP is expected to be muted.
Similarly, economists at Goldman Sachs Economic Research (NYSE:GS) continue to expect three rate rises this year with a unanimous vote to move higher on Wednesday, but they revised their calendar forecasts to show future  increases in March, June, and September – removing December from the equation. What's more, the team of economists led by chief economist Jan Hatzius, said they expect the FOMC to move "at a more regular cadence" when it comes to policy tightening than they have in the wake of the Great Recession.
"Now that the economy looks much closer to the Fed's objectives, the FOMC may approach policy decisions more asymmetrically, implying a lower hurdle for additional rate hikes," the team said in a research note, citing Yellen's recent remarks that the process of removing accommodation likely won't be as slow as it was over the last two years.