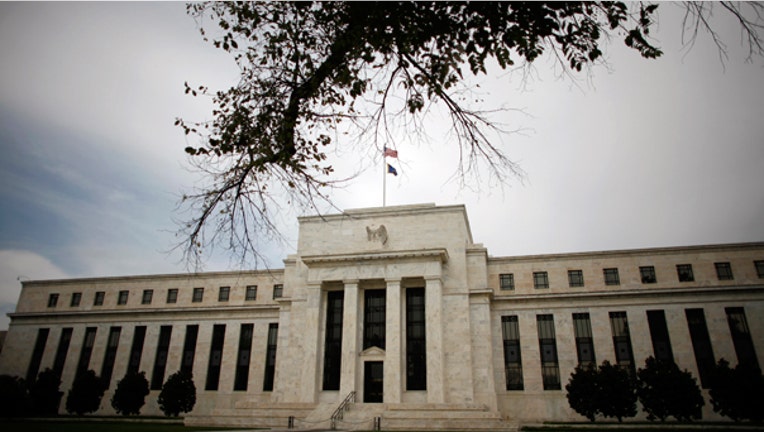 The Federal Reserve will reduce its monthly bond purchases to $45 billion, continuing its so-called tapering policy, the Federal Open Market Committee announced Wednesday.
For the fourth time in as many meetings, the committee cut $10 billion from its asset purchase program, also known as "quantitative easing."
Despite an elevated 6.7% unemployment rate and tepid, inconsistent job growth, the Fed's decision-making committee said the economy and labor market were strong enough for another round of tapering.
"The Committee currently judges that there is sufficient underlying strength in the broader economy to support ongoing improvement in labor market conditions," said the committee's policy statement.
The statement also acknowledges the effects of the unusually brutal winter weather, noting that "growth in economic activity has picked up recently, after having slowed sharply during the winter because of adverse weather conditions."
The FOMC also reaffirmed its expected timeline for increasing the federal funds rate, stating "it likely will be appropriate to maintain the current target range for the federal funds rate for a considerable time after the asset purchase program ends."
In its March meeting, the Fed's policy-setting committee altered its conditions for an increase in the short-term federal funds interest rate, scrapping its 6.5% unemployment threshold for a more vague set of circumstances involving "labor market conditions, indicators of inflation pressures and inflation expectations, and readings on financial developments."  The committee repeated that language in this statement.
As for its asset purchases, beginning in May, the Fed will buy $20 billion of agency mortgage-backed securities and $25 billion of longer-term Treasury securities – reductions of $5 billion for each type of asset.
The committee's latest economic assessment is without the benefit of a recent employment report.  The Bureau of Labor Statistics last released its employment report on April 4 and will do so again on Friday.
None of the voting members dissented from the committee's policy action.