Fearing Activist Investors, C-Suites Get Proactive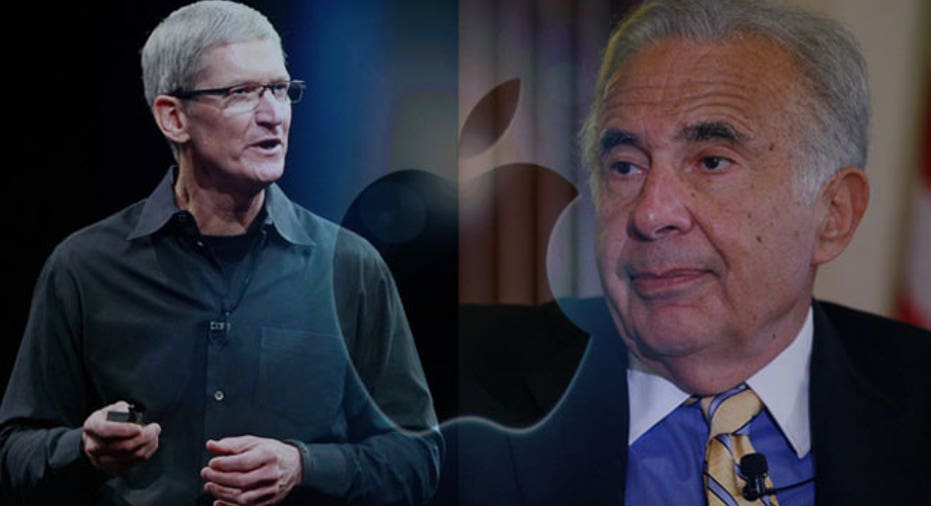 Don't let them fool you, c-suites secretly like those pesky activist investors.
OK, not really – but a new study shows they do finally respect them.
Executives at the highest ranks are now taking proactive measures, including spinning off less profitable businesses and rolling out more cash to shareholders, fearing a target by activist investors.
In a poll of 1,600 executives released this week by Ernst & Young, 96% said activist investors are helping c-suites to better manage cost cutting, buybacks, divestitures and mergers and acquisitions.
It's a number that has risen over the last few years as shareholders execute more power over corporate governance and activist investors like Carl Icahn and Bill Ackman target larger corporations like Apple (NASDAQ:AAPL) and eBay (NASDAQ:EBAY).
"In the U.S., the shareholder activism trend is at its apex," EY said in the report. "Our survey finds nearly 19 out of 20 executives saying issues raised by shareholders have shaped their boardroom agendas."
The pressures – including the harsh public spats that often come with them – are spurring executives to proactively reexamine policies and operations, according to Rich Jeanneret, EY Americas Vice Chair of the Transaction Advisory Services group.
"It creates accountability," said Charles Elson, a corporate governance expert at the University of Delaware. "Anytime you believe someone else is watching what you're doing, you're going to be more careful."
This is especially true since activists typically focus on organizations with high expense ratios, disparate and sometimes non-core operating units, and a history of limited capital allocation, according to EY.
The c-suites that can identify and fix those problems, and enact policies that drive shareholder value and stock prices, have a better chance of staying clear of an activist's warpath.
"I think everyone is excited by this," Jeanneret said. "It does put people on the defense … but having said that, it is causing a much more proactive review by boards" in defense of the activism.
The board room energy also comes as activists become even more emboldened, flexing their muscles by targeting companies as big as Apple with its gargantuan market cap of $465 billion.
When Icahn last August sent out a Tweet disclosing a "large position" in the iPhone maker, the tech darling's stock surged 5%.
"It's been a high profile issue and against companies that in the past, because of their size, would have thought to be untouchable for activists," Jeanneret said. "So if you are a large company, you're saying 'well gosh, if this company can be targeted, so can we.'"
It's not clear whether it was in direct response to Icahn, but shortly after the activist investor boosted his stake in the Cupertino company to more than $3 billion, Apple announced that it bought back $14 billion of its own shares in just two weeks.
Confidence Boost
With c-suites now on the offense at the pressure of shareholders, and many enacting changes that are driving their stock prices higher, executives are getting a confidence boost.
In the EY survey, 92% of respondents said they view credit availability as stable or improving, 53% said they expect U.S. deal volumes to grow, and 66% forecast U.S. economic growth.
EY expects not just the number of deals to improve in 2014, but also the number of transactions valued over $1 billion. It's a "signal of confidence," says Jeanneret, as companies take on more risk.
"Being proactive around activism might trigger transactions before an activist even gets near them," he said.
This, which comes amid a host of other positive economic indicators, may mean these executive-level risk takers are willing to spin-off less profitable businesses to bring on new, more profitable ones.
This is expected to fuel a surge of deals, particularly in the red-hot tech sector, in the coming years.
"This could be a year where tech busts open,"  Jeanneret said. "Their business models are being disrupted all the time, which means you could have activity on the buy and sell side."