FDA approves Biogen, Eisai Alzheimer's drug
A typical year's worth of treatment will reportedly cost $26,500
An Alzheimer's drug from Biogen and Eisai has received accelerated approval from the Food and Drug Administration (FDA), the companies and agency announced Friday. 
Lecanemab appeared to reduce brain amyloid plaque — a marker of Alzheimer's — in a 865-patient study involving people with "mild cognitive impairment or mild dementia stage of the disease and confirmed presence of amyloid beta pathology" that the FDA based its decision on, the agency said. The drug, also known as Leqembi, is indicated for such people in its prescribing information.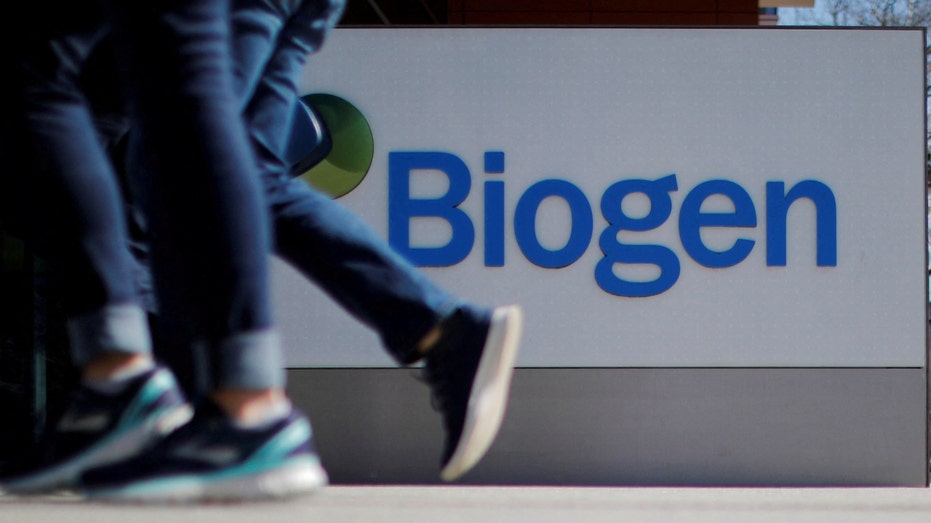 Alzheimer's disease "slowly destroys memory and thinking skills and, eventually, the ability to carry out simple tasks," according to the FDA's press release. In America, over 6.5 million people have it.  
GET FOX BUSINESS ON THE GO BY CLICKING HERE
"This treatment option is the latest therapy to target and affect the underlying disease process of Alzheimer's, instead of only treating the symptoms of the disease," Dr. Bill Dunn, the FDA's director of the Office of Neuroscience at its Center for Drug Evaluation and Research, said in a statement.
Warnings for amyloid-related imaging abnormalities (ARIA) and infusion-related reactions appear in Leqembi's prescribing information.
ARIA "most commonly presents as temporary swelling in areas of the brain that usually revolves over time and may be accompanied by small spots of bleeding in or on the surface of the brain," according to the FDA. The agency said ARIA usually "does not have symptoms, although serious and life-threatening events rarely may occur."
Those two side effects, as well as headaches, were the most common for the drug, per the FDA.
Eisai recently put out Phase 3 trial data for Leqembi that the company said it will use to pursue FDA approval under the traditional pathway. 
That study also appeared to show the drug helping some to slow decline. In it, about 13% of patients had swelling of the brain and 17% had small brain bleeds.
BIOGEN SHARES SOAR ON ALZHEIMER'S DRUG DEVELOPMENTS
Last week, a congressional report found that the FDA's approval of a similar Alzheimer's drug called Aduhelm — also from Biogen and Eisai — was "rife with irregularities," including a number of meetings with drug company staffers that went undocumented.
Scrutiny of the new drug, known chemically as lecanemab, will likely mean most patients won't start receiving it for months, as insurers decide whether and how to cover it.
FDA APPROVAL OF ALZHEIMER'S DRUG ADUHELM 'RIFE WITH IRREGULARITIES,' HOUSE REPORT SAYS
The drug will cost about $26,500 for a typical year's worth of treatment. Eisai said the price reflects the drug's benefit in terms of improved quality of life, reduced burdens for caregivers and other factors. The company pegged its value at over $37,000 per year, but said it priced the drug lower to reduce costs for patients and insurers. An independent group that assesses drug value recently said the drug would have to be priced below $20,600 per year to be cost-effective.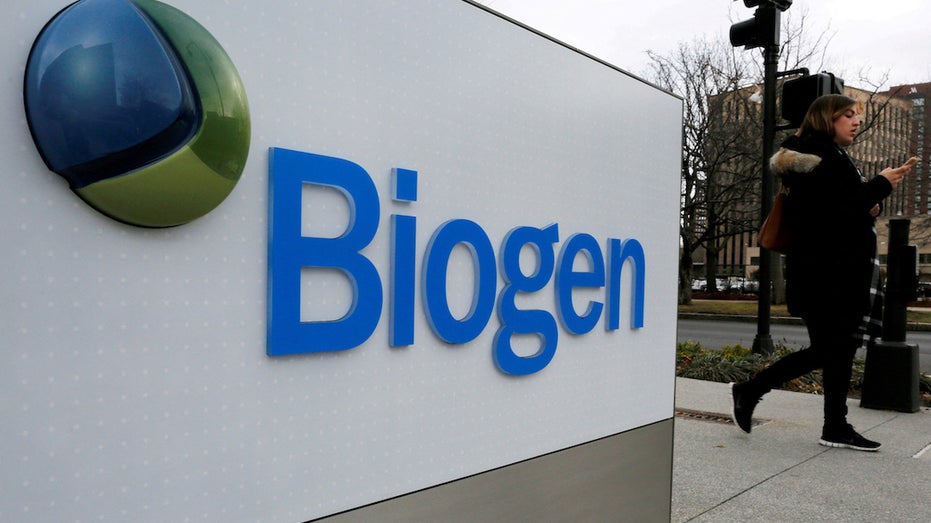 Biogen CEO Christopher Viehbacher said in a statement that the company's focus "now is on the path forward, working alongside Eisai with the goal of making Leqembi available to patients who may benefit from this treatment as soon as possible."
Ticker
Security
Last
Change
Change %
BIIB
BIOGEN INC.
270.03
+4.86
+1.83%
Biogen's share price was up about 2.8% on Friday following the news. It has seen a roughly 20% climb in the past year.
The Associated Press contributed to this report.