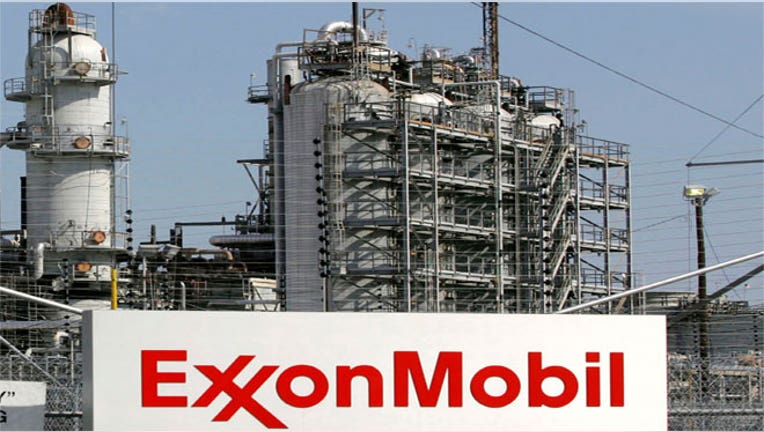 ExxonMobil (NYSE:XOM) has entered into "exclusive negotiations" with InterOil (NYSE:IOC) and its joint venture partner Pacific LNG regarding a few possible oil deals in Papua New Guinea.
The agreement might involve Exxon's investment in InterOil's Petroleum Retention License 15, which would give ExxonMobil a working interest in certain discoveries related to the Elk and Antelope fields in the Gulf Providence of Papua New Guinea currently owned by Houston-based InterOil.
"InterOil Corporation and its joint venture partner, Pacific LNG Group, have entered into exclusive negotiations with ExxonMobil Papua New Guinea," the companies said in a statement.
Exxon has been trying to grow its interests in oil-rich areas with easy access to Asia in an effort to ramp up production and meet skyrocketing demand in the fast-growing region. Papua New Guinea's location, in the Asia-Pacific just north of Australia, gives it an attractive area for exploration and drilling.
Next year, Exxon's $19 billion PNG LNG project in Papua New Guinea is expected to begin gas deliveries. The project has faced a sharp rises in expenses amid local delays, disgruntled workers and intensifying competition from North America and Africa amid a surge in gas supplies, however it is expected to have production capacity of 6.9 million tons a year, significantly contributing to the nation's GDP.
Since Papua New Guinea has the right under relevant state law to acquire an interest in any PDL by contributing its shares of exploration and development costs, Exxon and InterOil have been in discussions with the government as well. Any deal would be subject to its approval.
Among the items under consideration by the three parties are selling ExxonMobil Papua New Guinea an interest in PRL 15, which they say would provide a sufficient amount of gas to develop an additional LNG train at Exxon's Konebada site.
The companies said there would be "staged payments before and after production begins," however, no other financial terms of a potential agreement were disclosed.
Another option being considered is the funding of InterOil and Pacific LNG to drill additional delineation wells in the Elk and Antelope fields, which would be followed by "recertification of the resource."
InterOil and its joint venture partner might also have the option to either independently develop a second LNG project in the Gulf Providence that may pull gas from PRL 15 and potentially other discoveries, such as Triceratops, or pursue further development with Exxon.
InterOil in 2009 inked a deal with the government to develop a large-scale liquefied natural gas project, however the nation has long insisted that the oil giant utilize a company with more experience in building and maintaining such a massive LNG facility.
In September 2011, InterOil hired UBS (NYSE:UBS), Morgan Stanley (NYSE:MS) and a unit of Australia's Macquarie Group to serve as advisors charged with finding a buyer for certain stakes in its gas fields.
Shares of InterOil climbed about 2% in recent trade to $95.20, a sign investors are pleased it is finally nearing a deal that would meet Papua New Guinea's requests. The government had threatened to back out of their agreement had it not brought in an experienced partner.
Exxon's shares slipped slightly in recent trade to $91.26.