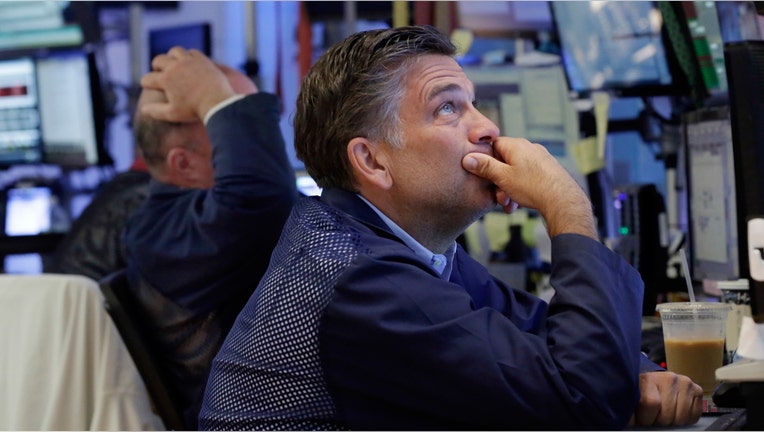 European stock markets opened higher Monday, adding to the rally that followed last week's U.S. election, as the selloff in bond markets continued.
The Stoxx Europe 600 index was up by more than 1.2% in early trading in Europe.
Bank stocks were at the forefront of the rise once again, up by 1.9%. The sector is up by around 10% from its lows the morning after last week's election results.
U.S. S&P 500 futures signaled a rise too, up 0.44%. Futures don't always reflect moves after the opening bell.
Safe sovereign bonds also continued to sell off at the open, with yields on 10-year U.K. gilts rising as high as 1.45%.
The yield on German 10-year bunds climbed to 0.36%, reaching the highest level since the end of January. Likewise, 10-year U.S. Treasury yields rose to nearly 2.24%, a 10-month high.
"This is a reflation environment," said Sergio Trigo Paz, head of emerging-markets fixed income at BlackRock. "It's very negative for fixed income across the board. We believe there's much more to be repriced in Treasurys, gilts, bunds and JGBs."
In currency markets, the dollar strengthened against most of its major currency pairs, rising by 0.9% against the British pound, 1.1% against the euro and 1.2% against the Japanese yen.
The move took the yen to its weakest level against the dollar since early June, and the euro to its lowest since January. The ICE U.S. dollar index, which measures the greenback's strength against a basket of currencies, rose 0.92%, taking it above 100 for the first time since late last year.
Many analysts have linked the rise in developed world equities and the selloff in bonds to President-elect Donald Trump's policy program.
"Less regulation and tax cuts will help accelerate growth, further tighten the labor market, and accelerate S&P earnings per share growth," said U.S. equity analysts at Deutsche Bank in a research note, raising their S&P 500 target for the end of 2016 from 2,150 to 2,200.
Asian markets were mixed again, with Japan's Nikkei 225 rising sharply on better than expected economic growth figures. Japan's economy grew by 2.2% on an annualized basis, faster than the 0.9% expansion expected.
But elsewhere in Asia, emerging market stocks sold off again, with the Philippines PSEI falling 1.5%, and Indonesia's JSX falling 2.2%.