European Shares Rise After Spanish Debt Auction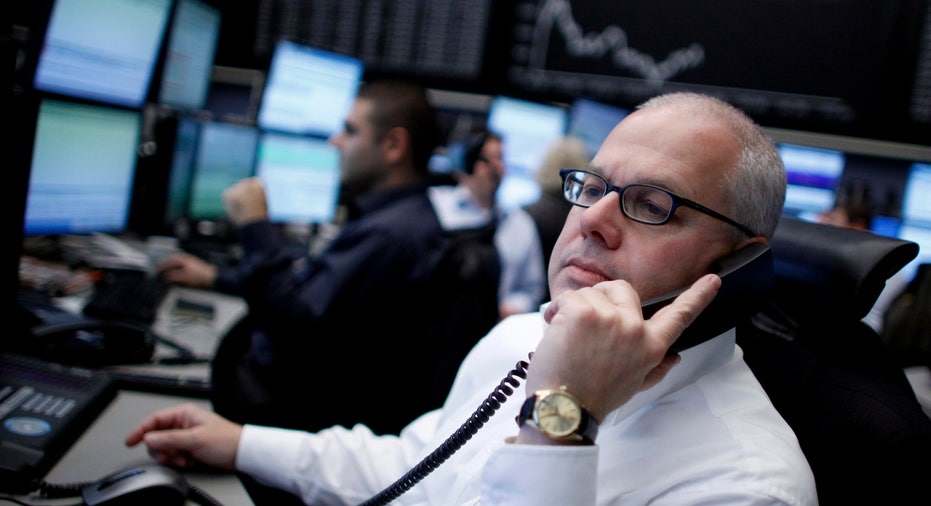 The euro jumped and stocks rose after Spain sold twice as much debt as it needed at a key bond auction on Thursday, but the focus remains on European Central Bank policy meeting for any sign it will do more to help solve the region's debt crisis.
Yields on Spanish and Italian benchmark bonds were down ahead of Spain's debt auction and fell sharply again after the results. German Bund futures also eased.
The single currency moved up about 0.3 percent to $1.2742, after earlier bouncing off support at $1.2700. It had fallen as low as $1.26615 in New York on Wednesday.
The ECB is not expected to changed its key interest rate, which stands at a record low 1.0 percent, at Thursday's meeting, after two back-to-back cuts and last month's provision of nearly half a trillion euros in three-year loans to the region's banks.
But there remains a sense among some market participants that for the euro zone debt crisis to end, the central bank will need to do more.
"There's a possibility the ECB will prepare the market for more rate cuts, and that should be negative for the euro," said Marcus Hettinger, global currency strategist at Credit Suisse in Zurich.
Christian Schulz, senior economist at Berenberg Bank is one who believes the ECB should do more.
"What we would like the ECB to do is either fund more money to the IMF, as they have done in December but only 150 billion euros, or put a cap on spreads of compliant countries over German Bunds so it would stabilise prices in the sovereign markets for good," he said.
Renewed worries over Greece's debt troubles are also weighing on markets. Greece has said it may need more money from European partners if not enough private creditors sign up for a voluntary swap of bonds to cut the country's debt burden.
"If the percentage of participation is not, for instance, 100 percent, then Greece may need further support from the side of our partners to cover the financial gap," the Greek deputy finance minister Filippos Sachinidis said on Thursday.
The comments come ahead of talks on the bond swap in Athens between Charles Dallara, the head of a group representing private-sector banks, and Greek government officials including the finance minister and the prime minister.
STOCKS CAUTIOUSLY FIRMER
Equity investors were also in a defensive mood with the MSCI world equity index initially opening down after a subdued session in Asia, but it turned around after the Spanish debt auction to be up 0.25 percent at 306.39 points.
The FTSEurofirst index index of top European shares gained about 0.5 percent to 1027.60, a day after it touched 1,029.32, the highest level since early August.
Bad news on the economy weighed on sentiment.
British industrial output posted a surprise fall in November as oil and gas activities and electricity production were scaled back sharply, raising the prospect the economy contracted in the last quarter of 2011.
Euro zone factory output fell by 0.1 percent in November from the previous month, adding to the weak outlook for the fourth quarter of last year.
However, data out earlier showed China's annual inflation had eased to a 15-month low of 4.1 percent in December, raising hopes of a shift in policy priorities away from containing price increases and towards supporting growth.
Safe-haven gold inched up around $1,650.75 an ounce, close to its one-month high of $1,646.90 hit, amid the concerns about the euro zone's debt crisis.
Oil prices were up about one percent at around $113.50 a barrel rose as worries about possible supply disruptions from Nigeria and Iran offset pressures from high inventory build and euro zone woes.