Euro Zone Inflation Slows Less Than Expected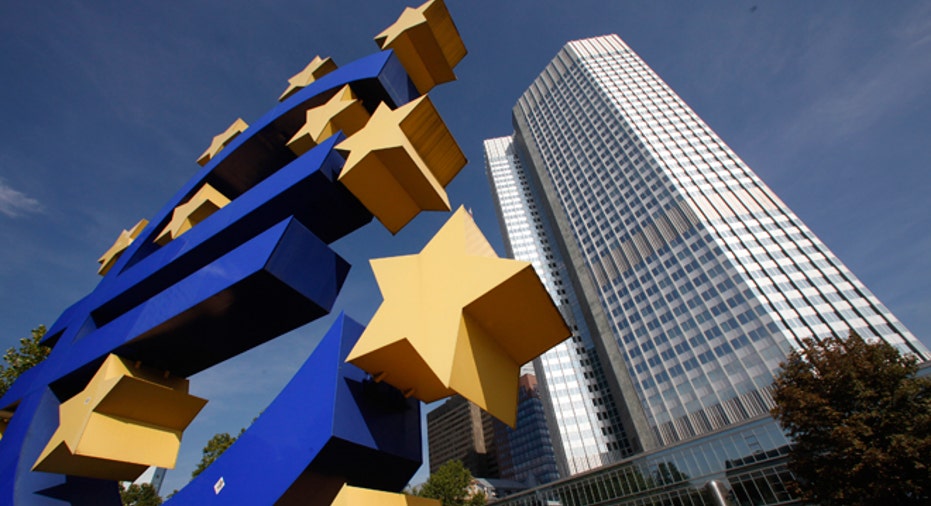 Inflation in the euro zone slowed slightly in March but not by as much as expected, with rising oil prices hitting consumers' and complicating the European Central Bank's task of reviving growth without firing up the cost of living.
Consumer prices in the 17 nations sharing the euro were up 2.6% in March from a year ago, compared with 2.7% in February, the European Union's statistics office Eurostat said on Friday. The March figure was above the 2.5% level forecast by economists in a Reuters poll.
While inflation is below last year's peak of 3%, economists and the ECB had expected prices to fall steadily as the economy has stumbled, offering some relief to households at a time of rising unemployment and sharp spending cuts.
"The risk that consumer price inflation will be stickier due to high oil prices is a worry for the ECB, while there is also concern within the bank about the longer-term inflationary impact of the massive liquidity that the ECB has provided to banks," economist Howard Archer of IHS Global Insight said.
"(Although) the euro zone is clearly struggling to come out of recession, there has recently been an easing in the most serious downside risks facing the euro zone economies. Unless these risks build up substantially again, it is hard seeing the ECB cutting interest rates further," Archer added.
The ECB, which will decide next Wednesday on interest rates, held steady at 1% earlier this month, judging that low rates were crucial to stimulating growth and that underlying pressures on prices seem limited for the time being.
Still, ECB President Mario Draghi said early in March that rising energy prices would likely push inflation above 2 percent in 2012 "with upside risks prevailing".
That is above the ECB's target of below, but close to 2% which the Frankfurt-based bank judges to be right for price stability and a healthy economy.
"We think that euro area inflation is likely to stay above the ECB's price stability norm of close but below 2% this year," said Daniele Antonucci, an economist at Morgan Stanley.
But ING's Martin van Vliet saw little prospect of any ECB move for the time being.
"With inflation proving stickier than previously expected and the ECB still excited by signs of stabilization in economic activity, interest rates will likely remain on hold next week, and in the coming months," van Vliet said in a note to clients.
High crude oil prices - up around 16% this year -have fuelled the upward pressure on inflation.
Brent crude rose towards $123 on Friday as investors bet on a tighter gasoline market in the world's largest oil consumer, the United States, during the peak summer driving season and on persistent worries of a supply disruption in the Middle East.
Tough sanctions by the West targeting Iran's nuclear program have curbed oil exports from the Islamic Republic and supply could tighten further from July 1 when a ban on European insurance cover for Iranian oil takes effect.