Elon Musk's SpaceX Launches Spy Satellite, Breaks Up Lockheed-Boeing Stronghold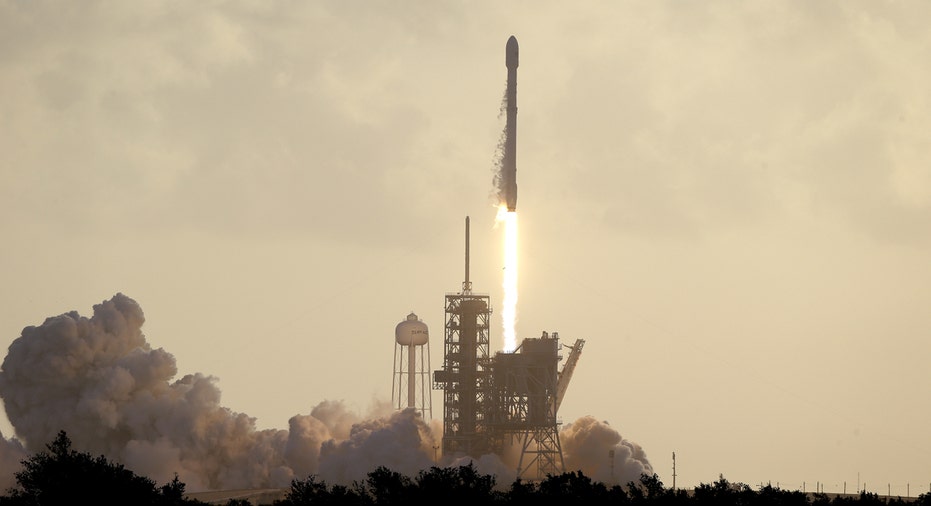 SpaceX, the aerospace company founded by Elon Musk, launched a Falcon 9 rocket from NASA's Kennedy Space Center Monday, breaking up the Lockheed Martin (NYSE:LMT)-Boeing (NYSE:BA) stronghold on U.S. military contracts.
Musk's Falcon 9 received certification from the U.S. Air Force in 2015, paving the way for SpaceX to handle national security missions and enter a business long dominated by a joint venture of Lockheed Martin and Boeing. Space Exploration Technologies' launch on Monday was completed as part of a contract between spacecraft maker Ball Aerospace (NYSE:BLL) and the National Reconnaissance Office, which oversees U.S. spy satellites. NROL-76, the designation for the classified satellite launch, was SpaceX's first dedicated mission for the military.
The 23-story-tall Falcon 9 rocket took off at 7:15 a.m. ET from a launch pad at Cape Canaveral, Fla. After splitting from its payload, the rocket landed back to Earth at Cape Canaveral Air Force Station.
SpaceX has specialized in testing rocket landings and launching used rockets back into space. The Hawthorne, Calif.-based company flew its first recovered booster last month, as Musk attempts to lower the cost of rocket launches.
United Launch Alliance, the Lockheed-Boeing partnership, was the sole company launching satellites for the military for the last 10 years. In 2014, SpaceX sued the U.S. Air Force in a dispute over an $11 billion contract awarded to ULA. SpaceX pulled the lawsuit after a settlement with the military, which said it would make future contracts available to other companies.
SpaceX now holds two launch contracts with the Air Force. The contracts call for SpaceX to launch Global Positioning System satellites in 2018 and 2019.
Musk is also the founder and CEO of Tesla (NASDAQ:TSLA).