Election Year Fuels High-Flying Gun Stocks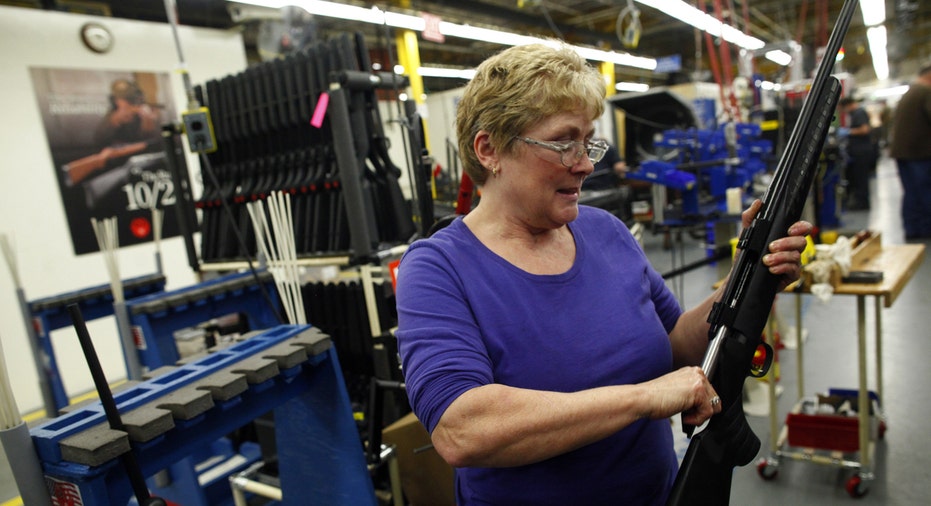 Gun stocks are soaring once again, and the fight for the White House is expected to help fuel sales in 2016.
Shares of Smith & Wesson (NASDAQ:SWHC) and Sturm Ruger (NYSE:RGR) have enjoyed huge gains since President Barack Obama's inauguration on Jan. 20, 2009. Smith & Wesson's stock is up a whopping 957%, and Ruger has rallied 1,078%. By comparison, the broader S&P has risen 135% over the same period.
Since the start of 2016, Smith & Wesson and Ruger have jumped 23% as of Friday's close. Vista Outdoor (NYSE:VSTO), the owner of Savage Arms and ammunition maker Federal Premium, is up 18.8%.
Both gun makers have reported a recent surge in demand, thanks in part to uncertainty over the presidential race and fears that new gun-control regulations could be coming. Those concerns resurfaced this year with President Obama's executive orders expanding background checks and the death of Supreme Court Justice Antonin Scalia.
During an earnings call last month, Ruger CEO Michael Fifer called the run-up to the November 2016 election a "big opportunity" for sales.
"I think we'll see a step up in demand if a Democrat wins the election, particularly so if they win the Senate," Fifer said.
Meanwhile, the fight for Scalia's seat on the Supreme Court bench will be closely watched by gun owners. Texas Sen. Ted Cruz, one of the finalists in the Republican presidential primary, has made the Supreme Court a central issue of his campaign in recent weeks. "One more justice on the left and the Second Amendment is written out of the Bill of Rights," Cruz has warned.
"Despite whether President Obama is successful in appointing a Supreme Court justice, it's more than likely, based on age and health, that the next president will get several opportunities, and that could drive concerns about gun rights," Fifer said.
The prospect of new gun restrictions is a significant factor in the industry's outlook.
After the December 2012 school shooting in Newtown, Conn., lawmakers at the federal and state levels pushed a variety of gun control bills. What followed was a sharp increase in consumer sales and an ammunition shortage that affected popular calibers. Background checks conducted by the FBI—a measure of consumer firearm demand—surged to a record of 21.1 million in 2013.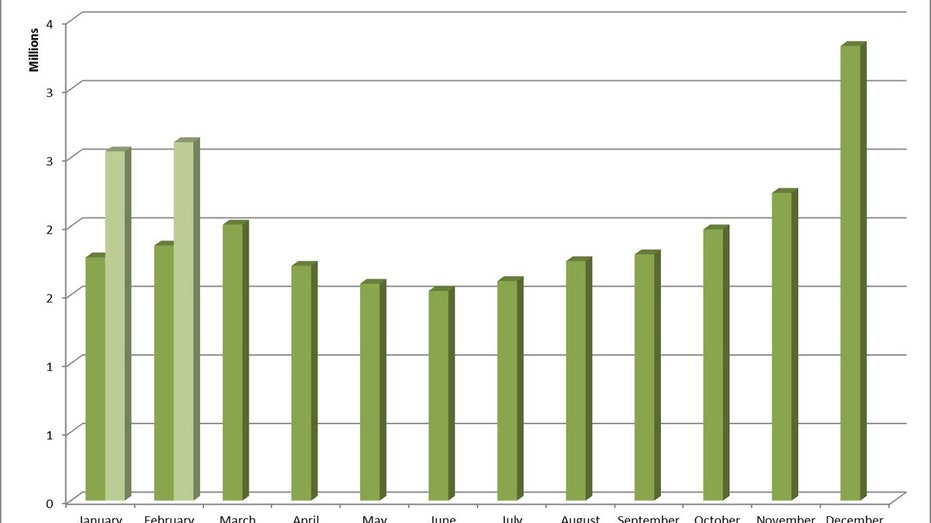 Global terrorist attacks, urban riots and early 2016 election wrangling contributed to another recording-breaking sales pace in 2015, which included a blockbuster December. The FBI's National Instant Criminal Background Check System processed 23.1 million checks to set a new all-time high, while 2016 got started with monthly records for January and February.
The industry believes gun sales will continue at a brisk pace through the rest of 2016. Last week, Smith & Wesson raised its sales and earnings projections for the second time in two months, and the manufacturer said it will ramp-up production to meet demand. CEO James Debney noted that background check data is showing "robust consumer demand."
In its fiscal third quarter ended Jan. 31, Smith & Wesson booked sales growth of 61% year-over-year to $210.8 million. Ruger said its revenue for the final three months of 2015 rose 24% to $152.4 million.