Economists Cut May Job Growth Forecasts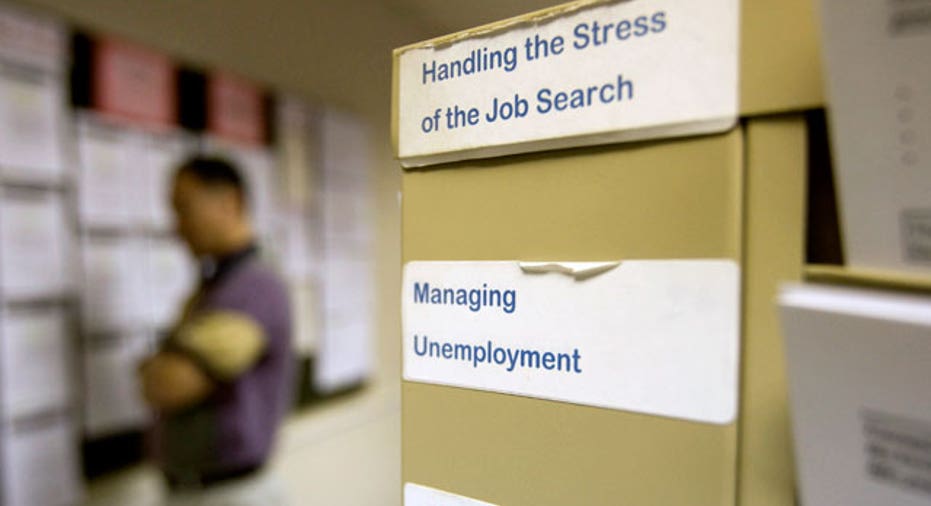 Economists quickly revised downward their projections for the all-important monthly jobs report due on Friday following ADP's much weaker-than-expected payroll data.
High Frequency Economics slashed its May payroll estimate to 75,000 from 175,000, and Goldman Sachs (NYSE:GS) cut its projection to 100,000 from 150,000, among others.
IHS Global Insight cut its forecast to a gain of 135,000 from 175,000. The research firm said it expects the U.S. to add 150,000 private sector jobs and lose 15,000 government jobs.
On Wednesday, ADP Employer Services released figures showing employment rose by 38,000 jobs in May, down from 177,000 in April. The May data marked the lowest increase since September and lent credence to an increasingly pessimistic view that job growth is all but nonexistent.
The ADP numbers were startling in that the firm -- as well as most economists -- had predicted a payroll increase of about 175,000.
Ian Shepherdson, an economist with High Frequency Economics, blamed the disappointing numbers on companies' reaction to the recent runup in oil prices due to political unrest in a handful of oil producing countries in the Middle East.
"As far as we can tell, employers have hugely overreacted to the surge in oil prices, which has slowed but not killed consumption; we expect better in the third quarter," he said.
According to the ADP report, the "deceleration in employment" was "disappointing" but "not entirely surprising." In the first quarter, GDP grew at only a 1.8% rate, the report noted, and only about 2.25% over the last four quarters. That means companies aren't expanding to meet economic growth, which translates into fewer jobs.
The ADP report said employment in the services sector rose by 48,000, while employment in the goods-producing sector fell by 10,000 following six months of increases. Manufacturing employment fell by 9,000 in May following seven consecutive monthly gains.
Employment among large businesses, defined by ADP as those with 500 or more workers, decreased by 19,000, while employment among medium-size businesses, defined as those with between 50 and 499 workers, increased by 30,000. Employment for small businesses, defined as those with fewer than 50 workers, rose 27,000 in May, according to the report.
Employment in the construction industry dropped 8,000 in May, reversing April's increase. The total decrease in construction employment since its peak in January 2007 is 2,124,000, according to ADP.
Employment in the financial services sector decreased 6,000 in May.
Historically, there is a tight correlation between the ADP payroll figures and the government's non-farm job data, which will be released ahead of the opening of the US stock market on Friday. Over the past 10 years the two reports have paralleled one another 93% of the time.
Consequently, there's now a 93% likelihood that the government numbers will fall sharply lower than previously projected.
According to Reuters, the U.S. is now expected to have added 175,000 nonfarm jobs last month -- that number stood at 205,000 earlier this morning.
Jennifer Lee, an economist with BMO Capital Markets, suggested the ADP numbers don't always correlate to the government figures. But she didn't downplay the overall message.
"Let's call a spade a spade," she said. "This is a very weak result, and puts substantial downside risk to Friday's nonfarm figure."