Drivers should brace for higher gas prices: AAA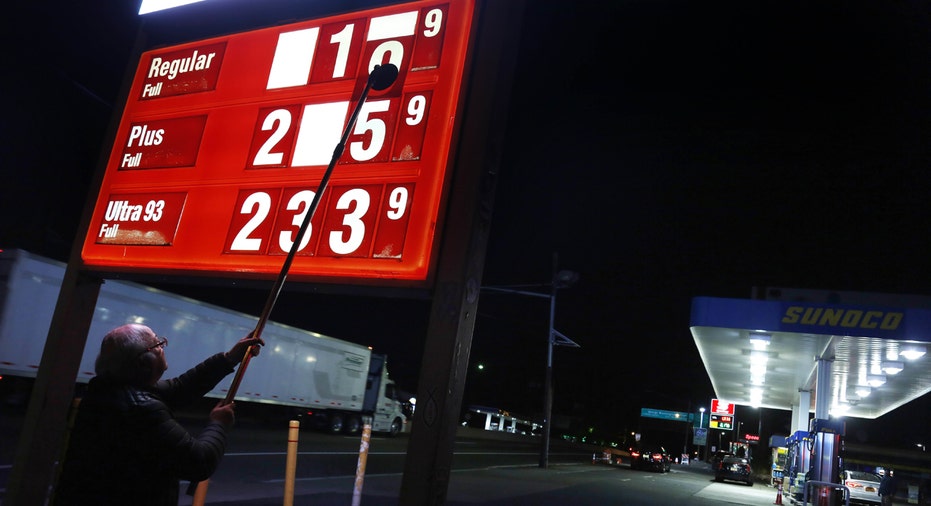 Drivers have benefited from unusually low gasoline prices to start the summer, but the reprieve will be short lived, AAA said Thursday.
The travel group expects the national average to spike at least 10 cents by the end of the summer. That means pump prices could surpass the current 2017 high of $2.72 a gallon, which was seen in March.
Motorists are used to seeing gas prices surge as the summer driving season kicks off. However, bucking the typical price trends, gasoline hit a new low of $2.23 a gallon in June amid cheap oil prices and high rates of production at refineries. The oil market continues to deal with large U.S. inventories, and domestic crude production is on pace to set an all-time high in 2018.
"In spite of industry predictions to the contrary, gas prices this summer are cheaper than at the beginning of the year," said AAA spokesperson Jeanette Casselano.
The next few weeks will "paint a different picture," Casselano added, as Americans are expected to drive more miles to wrap up the summer. AAA predicts that gas prices will surpass $2.32 a gallon as early as next week. The upward swing will continue until Labor Day, when pump prices should begin to subside. AAA is forecasting an average of less than $2.25 a gallon for the second half of the year.
The national average for a gallon of regular gasoline was $2.275 on Thursday, according to AAA data.
AAA said consumers can find gas for $2.25 or less at 57% of U.S. gas stations. Forty percent or more of gas stations in nine states have a posted price of $2 a gallon or less, including South Carolina, Tennessee and Arkansas.