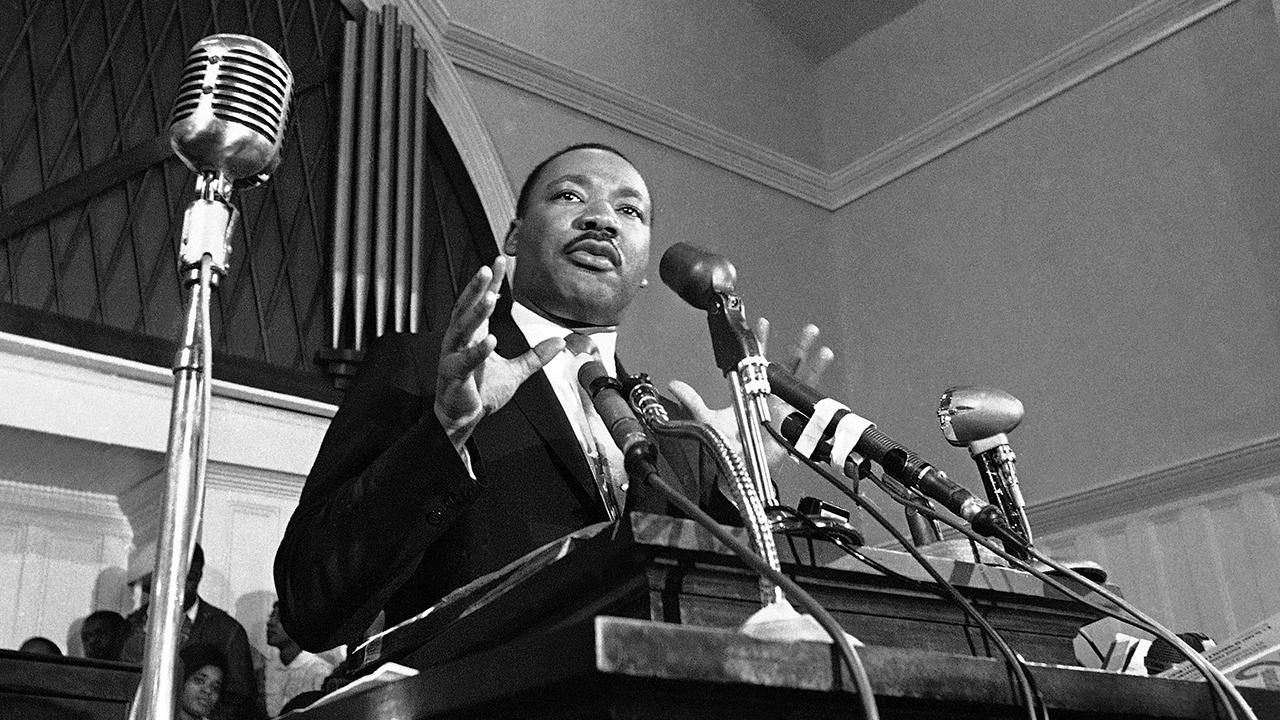 On the eve of the 50th anniversary of Dr. Martin Luther King Jr.'s assassination, the civil rights leader's niece tells FOX Business that he would have been encouraged by how the strong economy is helping the African-American community.
"The jobs rates are up including in the African-American community," Alveda King, a former Georgia state legislator, told FOX Business' Charles Payne on Tueday. "If my uncle were here today, he would be encouraged by that."
Dr. King was shot and killed at the age of 39 in Memphis, Tennessee, on April 4, 1968, a day after giving his "I've Been to the Mountaintop" speech. He was in Memphis to support striking sanitation workers.
King said her uncle understood 50 years ago that a "God pay love" system would prevent people from destroying the economic structure that keeps communities together.
"When people are working, feel safe and secure, then we don't have the chaos in the communities that tear down the businesses and educational systems and those who want to be generous with their money," she said.
Americans have become more conscious about race relations since Barack Obama was elected the first African-American president in 2008, according to King.
"That got people to thinking about color again and then that begin to divide us," King said.
About 81% of African-Americans said in 2017 that racism is a big problem, up from 44% during Obama's first year in office, according to the Pew Research Center, a nonpartisan think tank. It estimated that 52% of white people said racism is a big problem, up from 22% in 2009.
King said everyone should heed Dr. King's message of living together in unity as brothers and sisters.
"We've got to get past that skin color racism not as blind people," she said. "We need to see in living color, but that should not divide us."