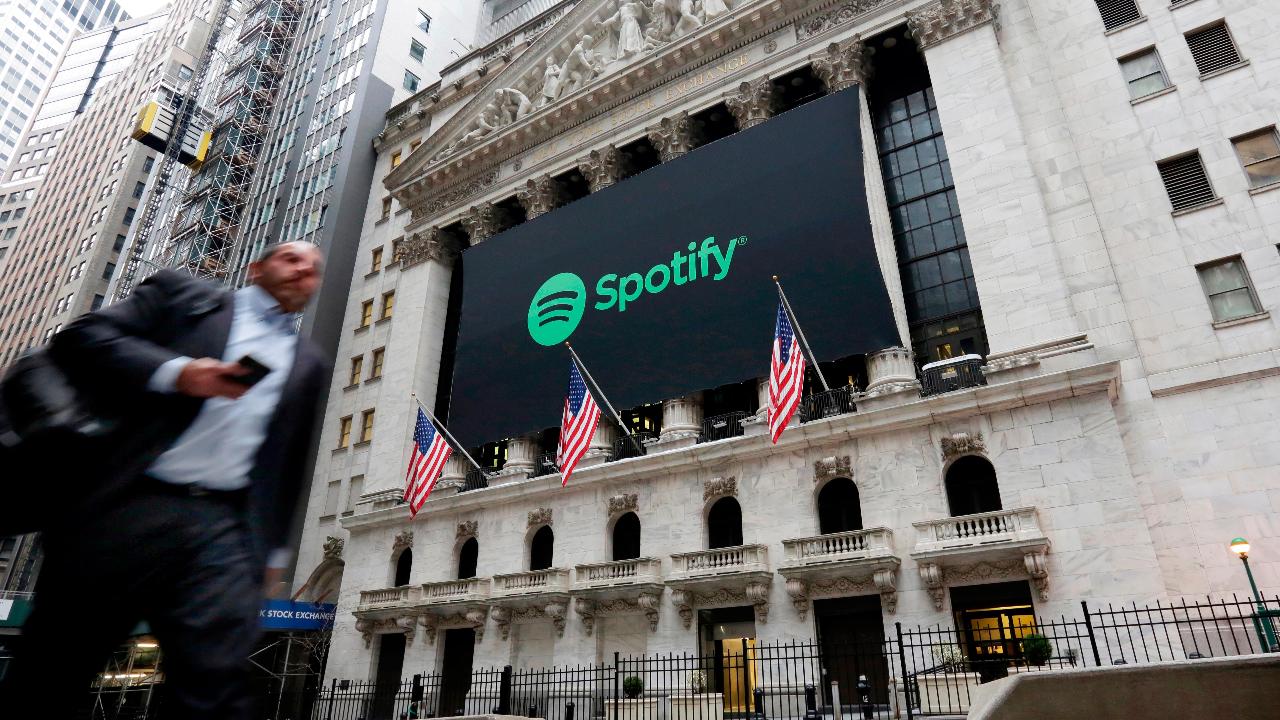 Spotify made its big trading debut Tuesday on the New York Stock Exchange (NYSE), and shares of the music streaming giant climbed, opening up over 25% at $165.90. This put the company's market capitalization at $29.5 billion.
Trading on the New York Stock Exchange under the ticker SPOT, shares promptly jumped well above the NYSE's reference price for $132, and above the Guggenheim price target of $175 per share. This came after shares were indicated to open in the range of $165 to $170 just before trading commenced.
Spotify's debut is unusual. The company is going public through a direct listing on the NYSE, skirting the initial public offering (IPO) model that most companies pursue. By going public through a direct listing, Spotify will avoid the hefty fees that are typically earmarked for banks.
The company, which began in Stockholm in 2008, offers free music with commercials and, for a subscription fee, limitations or higher quality music without commercials plus downloads. It had 71 million paid subscribers as of Dec. 31 and 157 million monthly active users. The company said it brought in about $5 billion in revenue in 2017, up 39% year over year, and a net loss of about $1.5 billion. It has yet to turn a profit.
Drew Pascarella, lecturer of finance at Cornell SC Johnson College of Business, says that Spotify's unorthodox listing is a one-off, unique situation as the company does not resemble classic pre-IPO firms. "IPOs, generally, are an opportunity for companies to begin to transition their shareholder bases from early stage investors to institutional investors as they enter a new phase of maturity.
"But, Spotify is different. They've been around for a long time, and their shareholder base has already begun to look like that of a public company. So,
the early-stage to institutional investor transition has already begun, and now those institutional investors want liquidity," added Pascarella.
Spotify's debut is the second recent test of investors' appetite for tech IPOs. Last week web-storage service DropBox filed for its IPO. Shares of that company debuted at $29 and closed above $30 on Monday.
 Thomas Barrabi contributed to this article.