Disney CEO Robert Iger May Extend Tenure Again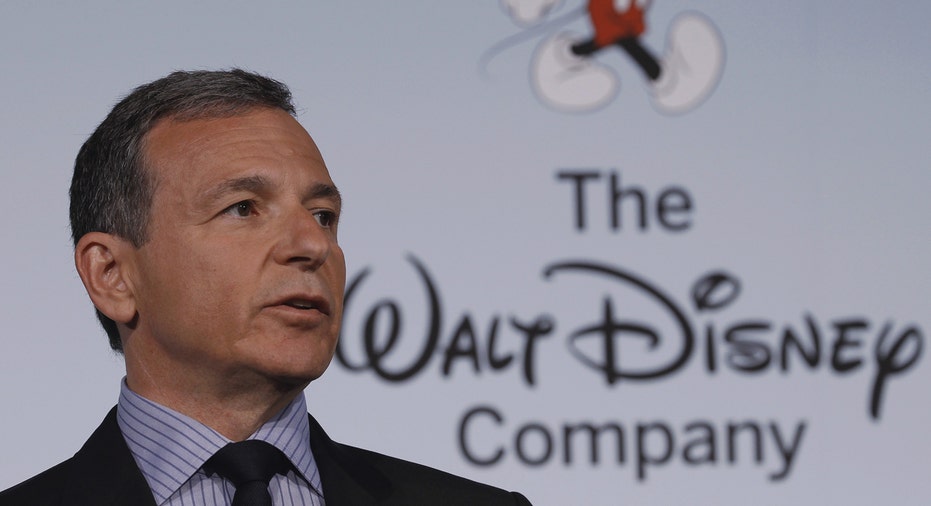 With 16 months until his planned retirement and no successor in sight, Walt Disney Chief Executive Robert Iger may extend his tenure for a third time, according to people close to the company.
Since former chief operating officer and presumed Iger successor Tom Staggs departed last spring, Disney's board has made no public comments about its progress or process to find a new CEO.
Inside Disney, few think any executives are currently poised to ascend. There also is a widespread belief that it would be difficult for an outsider to get their hands around the world's largest media conglomerate in less than a year and a half.
"The prevailing theory is that Bob will have to extend to train his replacement," said one Disney executive. "There will be a steep learning curve for whoever comes in and no one believes Bob or the board wants to set someone up to fail."
A further extension of Mr. Iger's tenure may be discussed March 3, when Disney holds its annual shareholder meeting, and its directors typically meet. March also will mark a year since Mr. Staggs decided to leave after learning Mr. Iger, who also is chairman, and the rest of the board had lost confidence in him, according to people with knowledge of his departure.
Disney -- which runs Hollywood's most successful film studio, the world's biggest theme parks and a massive television operation dominated by ESPN -- has prospered under Mr. Iger, who turns 66 years old on Friday.
Disney's total shareholder return during his tenure has been nearly twice as high as other large media conglomerates, according to the company. Still, succession questions are sure to only grow the longer Mr. Iger, who received total compensation of $43.9 million last fiscal year, stays. Disney will report its quarterly financial results on Tuesday.
"Everyone would be happy with Bob Iger continuing to be the CEO," said Dan Salmon, a managing director at BMO Capital Markets. "But it would just push out the issue we're dealing with today."
When Mr. Staggs left Disney, the company said its board would "broaden the scope of its succession-planning process to identify and evaluate a robust slate of candidates for consideration."
Mr. Iger originally was scheduled to step down as CEO in 2015, after 10 years on the job, and then in 2016. When his exit was pushed back again to June 2018 just more than two years ago, he said "this time I really mean it" and has since given no indication he has changed his mind.
It is unusual but not unprecedented for successful chiefs to postpone their exits multiple times. Joe Tucci flirted with giving up the top spot at EMC Corp. for several years. Named CEO of the data-storage giant in 2001, he remained in command even after saying he and fellow directors might settle the succession question by February 2015. Mr. Tucci stepped down last September after Dell Inc. completed its $60 billion takeover of EMC. The deal was announced in October 2015.
Mr. Iger's only serious move toward a post-Disney job, chairing a venture to build a stadium for National Football League teams near Los Angeles, fizzled when a competing option won last year.
Mr. Staggs was named COO in February 2015, giving him three years to prepare for the CEO role after 26 years at Disney. Another potential successor, Jay Rasulo, left following Mr. Staggs's promotion.
Last June, Disney directors considered retaining a major executive-search firm for help finding a new leader but ended up not doing so, according to people with knowledge of the talks. The company hasn't said whether it has since retained a search firm.
The list of outside media executives seemingly prepared to replace Mr. Iger on short notice is slim, and includes Steve Burke, CEO of Comcast Corp.'s NBCUniversal, and Peter Chernin, a former News Corp president who is now a producer and digital media investor. It is unclear whether either would be interested. Both declined to comment through their spokesmen.
Another option could be to look to the technology world, as the lines have blurred between that industry and media. Among the few possible candidates with relevant experience are Facebook Inc. COO Sheryl Sandberg, who is on the Disney board. Ms. Sandberg declined to comment through a spokeswoman.
"A lot of people assume Iger will continue on," said Tony Wible, a media and entertainment analyst at Drexel Hamilton LLC. "That's just because there's no better solution to be found right now."
It is possible Mr. Iger could step down as CEO on the current timetable but remain as chairman to help guide a new leader, a scenario envisioned in one of his earlier contracts.
Whoever is running the company in 16 months will face a mounting set of challenges in Disney's television business, as the company grapples with how aggressively to offer its ESPN and other channels directly to consumers via the internet.
Questions about the growth of ESPN and other networks were a drag on Disney's share price for more than a year, beginning in August 2015. Recently the stock has been on an upswing, gaining about 19% since November. It was trading at $110.30 a share on Friday.
Analysts, however, remain divided about how big a problem slowing ESPN growth will be and how to weigh that against other factors, such as a promising slate of movies in fiscal 2018 that includes four Marvel and two Star Wars films.
Write to Ben Fritz at ben.fritz@wsj.com and Joann S. Lublin at joann.lublin@wsj.com