Dakota Access company says it complied with state settlement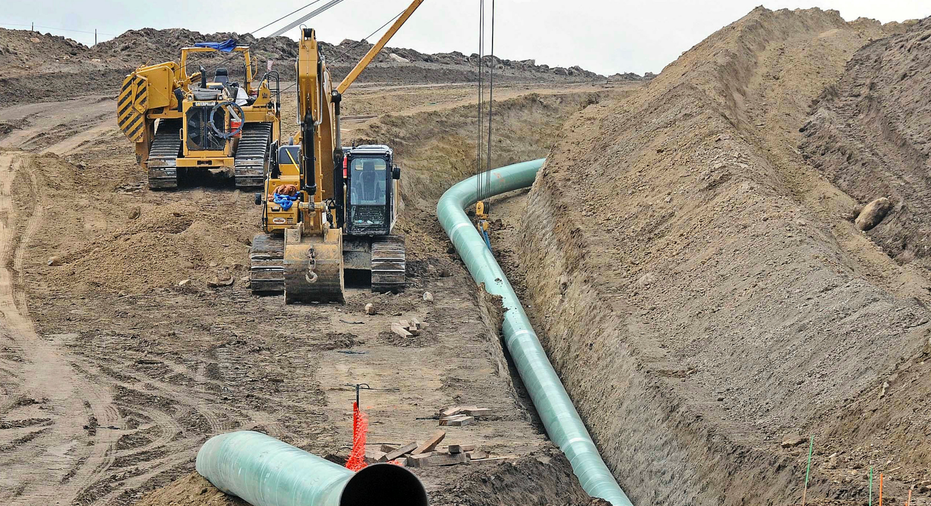 A Texas-based developer said it complied with the terms of a 2017 agreement settling allegations it violated North Dakota rules during construction of the Dakota Access oil pipeline, but state regulators want more details.
Energy Transfer Partners in October filed documents detailing efforts by a contractor to plant 141,000 trees and shrubs over the past two years to replace those removed for the pipeline. Last spring, the company filed a nearly 80-page industry handbook it developed on how to properly handle pipeline route adjustments.
The tree-planting effort and how-to manual were required by a September 2017 agreement with North Dakota's Public Service Commission to settle allegations that ETP removed too many trees and that it improperly handled a pipeline route change after discovering Native American artifacts. The artifacts were not disturbed.
The company denied doing anything intentionally wrong and fought disciplinary action by the commission for months . ETP didn't admit to any liability under the eventual deal with the PSC, which dropped a $15,000 penalty proposed earlier. The commission, under state law, had the authority to levy fines up to $200,000.
A large number of the 141,000 trees and shrubs planted were lost to drought last year, but only about 69,000 plantings were necessary under the state's requirement that two be planted for every one lost, according to Montana-based KC Harvey Environmental, which did the work. More than 57,000 trees survived or grew naturally, for a rate of 83 percent, exceeding the required 75 percent rate, company Principal Engineer David Cameron said.
"It is expected that regeneration will continue over the next two years, increasing the overall total," Cameron's report said.
The agreement required the company to replant at a 3-to-1 ratio in the areas where it might have removed too many trees during construction, and it also called for an additional 20,000 trees. The ETP report does not touch on those requirements, and the PSC has asked the company to prove the work was done.
It also has asked ETP to verify that the handbook copy submitted in May is the final version, and that the company has conducted industry training programs required under the settlement.
"If staff questions whether they are in compliance or determines that they are not, then additional commission action would likely be in order," Commissioner Julie Fedorchak said Wednesday. "That can take several avenues from informal to formal depending on severity."
It could include the possibility of fines, according to commission attorney John Schuh. He added that most provisions of the settlement agreement require compliance by the end of this year.
ETP spokeswoman Lisa Dillinger declined to disclose how much the tree and handbook work cost the company.
"We are pleased to have worked through this issue with the Public Service Commission," Dillinger said.
___
Follow Blake Nicholson on Twitter at: http://twitter.com/NicholsonBlake