Corps won't oppose tribe's request to stop work on pipeline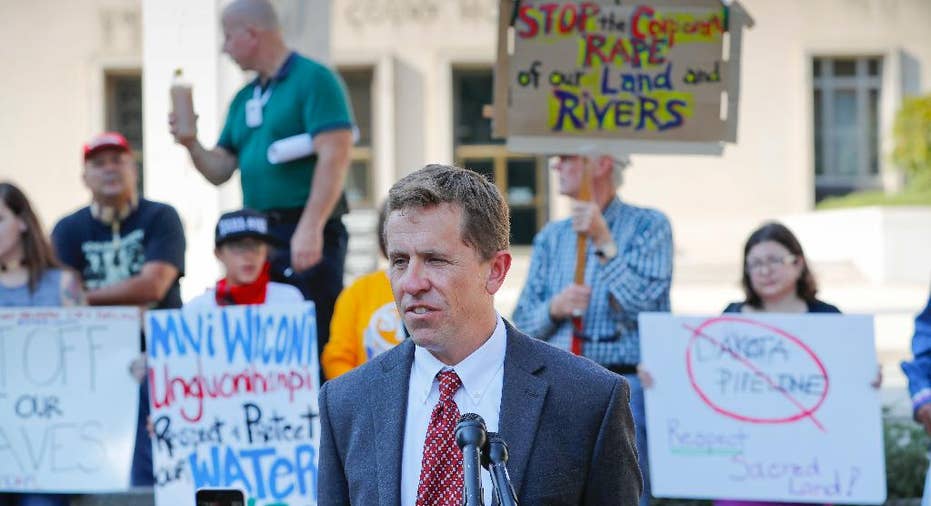 The Army Corps of Engineers won't oppose the Standing Rock Sioux tribe's request for a temporary work stoppage on part of the Dakota Access Pipeline.
The tribe has requested a halt to the construction of a 2-mile stretch of the pipeline near Lake Oahe, North Dakota, to prevent the destruction of sacred and culturally significant sites.
A hearing is scheduled Tuesday in Washington, D.C.
A protest of the $3.8 billion oil pipeline from North Dakota to Illinois turned violent on Saturday. Court documents filed Monday say the Corps "acknowledges that the public interest would be served by preserving peace near Lake Oahe."
The pipeline company hasn't responded to the tribe's motion.
The judge will also consider the tribe's challenge to permits for the pipeline granted by the Corps. A decision is expected by Friday.