Convertibles lose luster, but there's one for all budgets
Drop-tops now make up just a fraction of the U.S. car market, but shoppers on the coasts still aspire to buy a convertible, according to Cars.com research.
While sales are small, convertibles can be a lucrative segment for automakers because buyers dreaming of the open air tend to pay a premium. Automakers offer a total of 30 convertible models, reflecting 11.2% of all vehicles on the showroom floor. Sales lag behind at just 0.8% of retail volume.
"When compared to a segment like minivans, which has just seven models available and double the sales market share of convertibles, it is obvious just how aspirational the convertible segment is," said Cars.com data analyst David Greene.
Mainstream and luxury brands offer convertibles across a wide range of prices. Cars.com noted the difference between the $19,283 Fiat 500 Cabrio and the $190,875 Audi R8 Spyder. Convertible versions of the Ford (NYSE:F) Mustang and the Chevrolet Camaro, the most popular drop-top on Cars.com, are available starting around $32,000.
The Mustang ranks as the sixth-most popular convertible in Cars.com searches. Other than the Camaro, Mustang and Chevrolet Corvette, the website's list of the top 10 convertibles is dominated by foreign brands: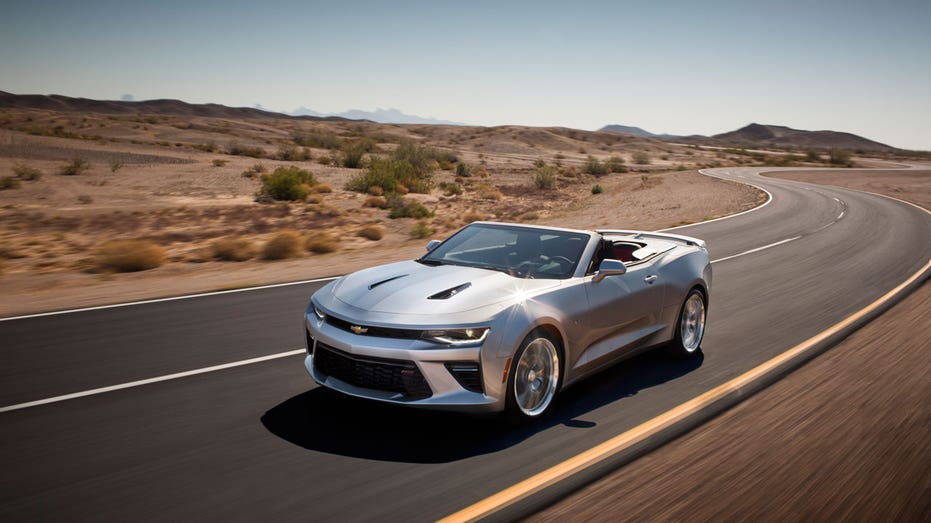 Chevrolet Camaro
Mazda MX-5 Miata
Mercedes-Benz S-Class
Jaguar F-TYPE
Chevrolet Corvette
Ford Mustang
Porsche 911
Mercedes-Benz C-Class
BMW 4 Series
Fiat 124 Spider
Convertibles are a rarity in most snowy states. Most buyers live in sunny locations and high-income markets, such as New Jersey:
Florida
Connecticut
Maryland
California
New Jersey