Continental to flesh out possible overhaul by the summer: CFO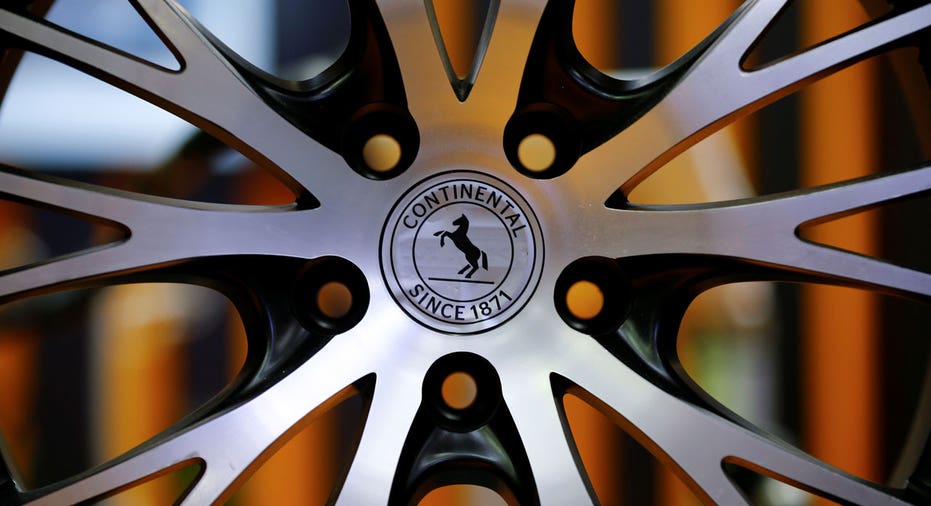 Germany's Continental (OTC:CTTAY) is in talks with banks about a possible structural overhaul of the auto parts and tire maker and aims to flesh out its plans within six months, its finance chief said.
The Hanover-based group said on Tuesday it was in "early stages" of talks about possible structural changes to become more nimble as auto manufacturers are spending billions of euros on electric and self-driving technologies, confirming media reports earlier in the day.
"We are looking at the organization of Continental in its entirety," finance chief Wolfgang Schaefer said in an interview late on Tuesday after the group released core 2017 earnings.
Growing demand for electrification and driver-assistance technologies drove Continental's sales about 8 percent higher last year to around 44 billion euros, and the company expects a further increase to around 47 billion this year.
But its adjusted operating margin may ease to around 10.5 percent this year amid spending on new tire-making facilities, after the profitability benchmark rose to a higher-than-expected 10.8 percent last year, it said.
With the auto industry wrapped up in a strategic transition to zero-emission cars and self-driving technology, carmakers and suppliers are repositioning their businesses and spinning off operations to focus more effectively on new technologies.
Daimler has said it may split parts of its business into separate legal entities, which may allow for a partial listing to raise funds to invest in new services such as autonomous and electric cars.
Parts makers such as Delphi (NYSE:DLPH) and Autoliv (NYSE:ALV) have spun off divisions to simplify their corporate structures and react to the changes in technology, moves cheered by investors who believe internal combustion engine cars are a sunset industry.
Combustion engines are taking a hit from regulators, particularly those in Europe and China, who want to slash greenhouse gas and smog forming emissions on a fast timetable. That risk was exacerbated by VW's diesel emissions scandal.
Continental has said software and electronics products are the biggest drivers of growth at the Hanover-based firm which also makes fuel-injection systems and transmission-control units. It plans to boost total sales to more than 50 billion euros by 2020.
A possible separation of its so-called Powertrain business related to combustion engines is not on the agenda, CFO Schaefer said.
Investment banks have presented various ideas over the last couple of months, but no specific blueprint has emerged so far, a person familiar with the matter said.
"We highlight the pent-up strategic optionality of any potential future spin-offs of individual business units which could unlock value," London-based HSBC said in a Jan. 4 note, maintaining its "Buy" recommendation on Continental stock.
Shares in the group, which is 46 percent-controlled by the family that owns ball bearings maker Schaeffler, jumped as much as 7.9 percent to a record high of 257.40 euros following the report, and closed 5.4 percent higher at 251.3 euros.
Continental said a year ago it was reviewing its strategy for its Powertrain division after earnings at the business, whose products include transmission control units and fuel pumps, failed to meet expectations.
But it has also pledged to keep developing new products and systems for combustion-based power trains until at least 2025 when it expects demand for electric vehicles to start taking off on the back of continuing reductions in battery prices.
Bloomberg earlier reported Continental was in exploratory talks with advisers on a major overhaul or even a breakup of its business, citing people familiar with the matter.
It said Continental could create a holding company for its divisions and then list shares of the more profitable units, such as the tire business, or combine some operations with rivals.
"As of today, it is wide open if and which changes could result from these early evaluations," Continental said. "To date, there are no plans which could be submitted for approval."