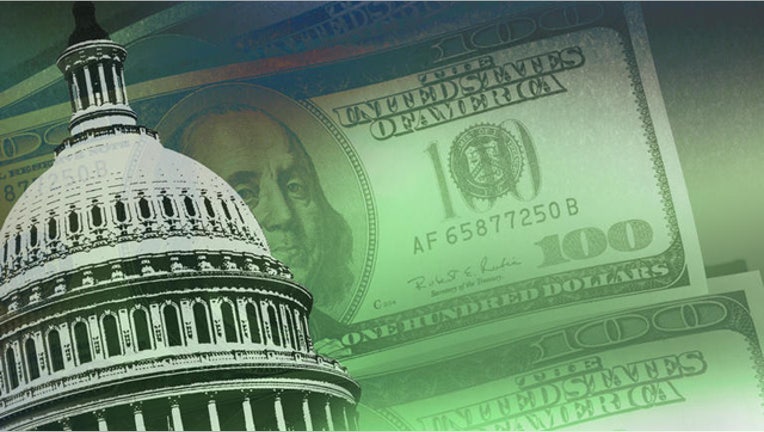 A GOP Congressman has taken up billionaire Warren Buffett's offer last week to match contributions to the federal deficit with his own money.
"I appreciate and gladly accept your generous offer to match contributions that Republican members of Congress make to pay down the federal debt," says Rep. Scott Rigell, (R-Va.), in a Jan. 13th letter to Buffett, which his office forwarded to FOX Business. "I voluntarily contribute 15% of my Congressional salary to pay down the debt" adding, "my contribution in 2012 will be approximately $26,100."
And Rep. Rigell adds in his letter: "Please let me know what documentation you require to fulfill the offer. In the hope that your offer is retroactive, I have enclosed a copy of my federal pay stub which reflects my after-tax contribution in 2011 to the United States Treasury."
And Rep. Rigell notes: "Though we differ on tax policy, as fellow Americans and businessmen I know that we share the common bond: a deep concern over the state and trajectory of our country's finances."
Rep. Rigell's office says Mr. Buffett has not responded to his offer to date; Berkshire Hathaway didn't returns calls for comment.
Rep. Rigell's office also notes the congressmen "declined all his benefits (health and retirement) and cut our office budget to 2008 levels" in his own effort to help cut the country's debt burden. Buffett, a billionaire who got his fortune running Berkshire Hathaway, has offered to donate $1 towards paying down the national debt for every dollar donated by a Republican in Congress, according to the latest issue of Time magazine. And Buffett says he would donate $3 for every $1 Senate Republican leader Mitch McConnell gives.
The latest debate stems from a New York Times opinion piece Buffett wrote last summer in which he said millionaires ought to pay more in taxes.
President Barack Obama then used the Buffett anecdote to back his effort to rewrite the tax code, as he has championed the "Buffett Rule" to raise taxes on the rich, which could hit filers who make $200,000 a year.
Furthermore, the White House is in favor of increasing income taxes on the wealthy that Buffett himself does not pay because Buffett has structured his tax bill to pay at around the same lower rate as the $50,000-$75,000 crowd pays, an average 15%.
In other words, the President's "Buffett Rule" would not tax the vast majority of Buffett's own sheltered income, including either his unrealized capital gains, which are currently taxed at 0%, or charitable contributions, which are tax deductible.
And the rich already pay a mountain of tax -- which is why even Europe's Organization for Economic Co-operation and Development says the U.S. tax system is one of the most progressive in the world.
Senator McConnell tells FOX Business that if Buffett wants to pay more, he can do so by simply checking a box on his own tax return to make voluntary donations. And the Senator adds that deficit spending really is to blame for the nation's record debt.
The Senator is referring to the GOP's own "Buffett Rule Act," legislation introduced by Sen. John Thune (R-SD) and Rep. Steve Scalise (R-La.) last fall which would require the IRS to include a line option on tax forms to donate money to the U.S. Treasury to pay down the deficit.
Senator McConnell's spokesman Don Stewart tells FOX Business: "Sen. McConnell says that Washington should be smaller, rather than taxes getting bigger. And since some, like President Obama and Mr. Buffett, want to pay higher taxes, Congress made it possible for them to call their own bluff and send in a check. So I look forward to Mr. Buffett matching a healthy batch of checks from those who actually want to pay higher taxes, including Congressional Democrats, the President and the DNC."
In a statement emailed to FOX Business, Rep. Rigell says: "Since I took office last year, I've been contributing 15% of my salary to pay down the federal debt. Now look, I'm a 30-year business man. I'm under no illusion that this act, in-and-of-itself, is going to fix our problems. But I really believe in leadership by example. It's a principle I learned about a long time ago at Parris Island (when training to become a Marine). So I knew it was the right thing for me to do to give back a portion of my salary – and also to decline the federal health and retirement benefits I have been offered – in service to my country."