Congress Seen Likely to Lift U.S. Oil-Export Ban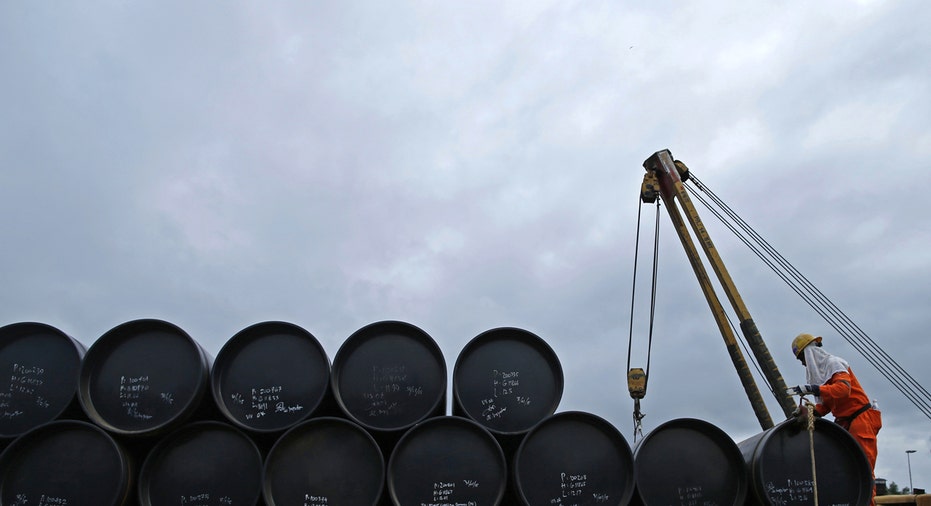 Congress is likely going to lift the nation's 40-year-old ban on oil exports as part of broader spending and tax legislation, according to congressional aides of both parties, a historic policy change that would reflect momentous political and economic shifts driven by a boom in U.S. oil production.
Allowing oil exports is a key component of a deal lawmakers are negotiating as part of spending and tax measures Congress is aiming to pass by Wednesday. People familiar with the tentative deal cautioned that nothing was final yet and that its final shape could change.
But supporters of ending the ban see grounds for hope. "We're guardedly optimistic that this will be in fact part of the deal that gets done," Sen. Heidi Heitkamp (D., N.D.) said in an interview Friday.
Still, Ms. Heitkamp, who was one of the earliest and most vocal congressional supporters of lifting the ban, cautioned, "Nothing is certain in this town until the president signs it."
As part of the deal under negotiation, Congress would lift the ban and at the same time adopt environmental and renewable energy measures, including extending wind and solar tax credits and reauthorizing a conservation fund. The deal under this scenario also wouldn't block any Obama administration environmental regulations, a frequent target of Republicans.
Democratic aides cautioned that all those conditions would have to be met if they were to go along with the lifting of the oil export ban.
Other parts of the tentative deal remain unclear, including a controversial measure by Democratic Sens. Tom Carper of Delaware and Edward Markey of Massachusetts, which would create a tax credit for independent domestic refineries, especially a few in the Northeast whose profits could be hit if oil exports are allowed. Whether this measure would be included hasn't yet been decided, according to multiple congressional aides.
The House has voted twice in the last two months to lift the export ban, but the Senate hasn't taken up the proposal. The White House has threatened to veto the House bill, saying that it isn't needed because the administration has the necessary authority. A White House spokesman Friday reiterated that position.
"We do not believe that it is necessary for Congress to take legislative action in this area and that's why we've been pretty consistent about opposing legislative action in this area," spokesman Josh Earnest said on Friday.
But congressional aides say the White House wouldn't oppose the overall spending and tax measures if oil exports were also included. Mr. Earnest wouldn't comment on the negotiations.
More broadly, lawmakers are still haggling over which policy provisions will get attached to the $1.15 trillion spending bill for fiscal year 2016, and an overarching deal hasn't yet been finalized.
The government's current funding was slated to expire Saturday, but Congress late this week passed an extension keeping the government running through Wednesday.
Congress moved to ban oil exports under most circumstances following the shock of the 1973 Arab oil embargo that sent domestic gasoline prices skyrocketing.
With the increased use of fracking and other drilling technologies over the past several years, U.S. oil production has shot up nearly 90% since August 2008, helping lower gasoline prices to levels not seen since 2009.
Gas prices are less than $2 in many regions of the country, and the U.S. Energy Information Administration forecasts the price of a gallon of gasoline will average $2.04 this month and $2.36 next year.
The rising expectations that Congress may end the ban is beginning to affect global oil prices, analysts said Friday. Brent, the global benchmark for oil, fell $1.80, or 4.5%, to $37.93 a barrel on ICE Futures Europe, whereas U.S. oil futures for January delivery fell $1.14, or 3.1%, to $35.62 a barrel on the New York Mercantile Exchange.
Tim Puko contributed to this article.
By Amy Harder and Kristina Peterson