Coca-Cola reboots 'Coke Zero' drink with new recipe, name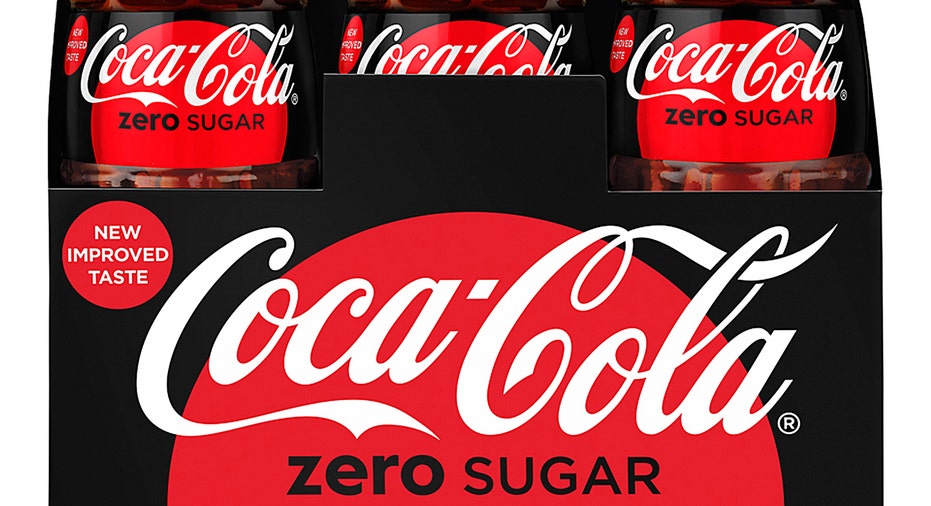 Beverage giant Coca-Cola (NYSE:KO) is giving its "Coke Zero" brand a reboot, complete with a new recipe and name.
The new name, Coke Zero Sugar, is intended to make clearer that the drink has no calories, and a new recipe is intended to make the drink taste more like regular Coke. The company isn't specifying what it's changing aside from saying it tweaked the "blend of flavors." It says the drink will use the same artificial sweeteners.
Atlanta-based Coca-Cola Co. says the new cans and bottles, which will incorporate more red like regular Coke, will start hitting shelves in August.
The reboot comes at a time when many consumers are opting to avoid diet sodas. Sales of low-calorie sodas fell 5% by volume in North America in 2016, according to Euromonitor data obtained by the Wall Street Journal. Diet Coke ranked as America's third-biggest soda brand last year, though sales shrank by 2%, according to Beverage Digest.
The company notes that the newer version of the drink has already been launched in some other countries. That may allay concerns that the revamp won't go over well with fans, such as the infamous 1985 rollout of "New Coke," or PepsiCo's more recent recipe change for Diet Pepsi. PepsiCo had removed aspartame, which it said people didn't like. But then it brought back a version of Diet Pepsi with the artificial sweetener after sales fell.
Coca-Cola in the past has blamed the declines on concerns over the aspartame used in the drink, though the ingredient is also used in Coke Zero, which has enjoyed growth globally.
James Quincey, CEO of Coca-Cola, says people haven't always understood that Diet Coke and Coke Zero have no sugar.
"It may surprise you to learn, but it's true," Quincey said.
The Associated Press contributed to this report.