Coal industry says Trump's repeal of Obama-era rule saves jobs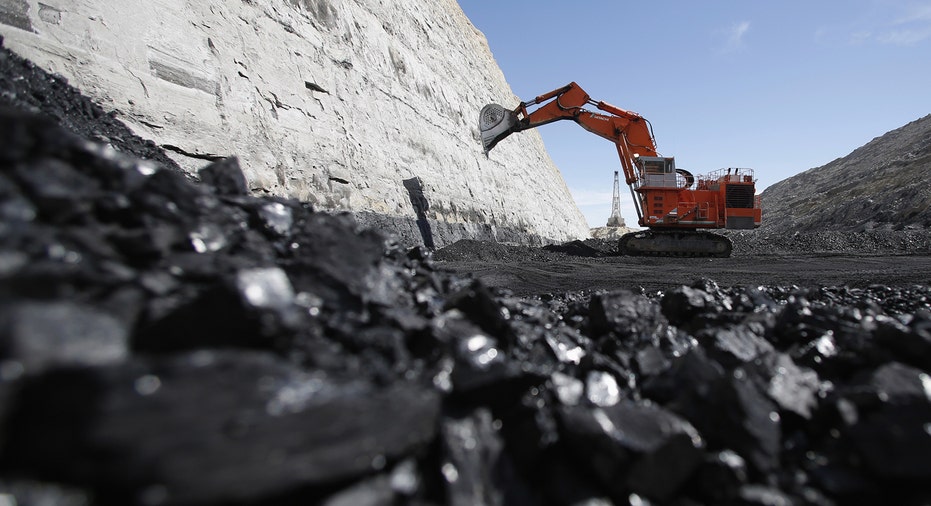 The Trump administration on Tuesday started the clock on a repeal of the Clean Power Plan, a move cheered by a beleaguered coal industry.
The Clean Power Plan, which has been put on hold by the Supreme Court, was the centerpiece of President Barack Obama's policies to limit carbon emissions. However, critics of the plan argued that it would effectively force many coal-fired power plants to close, thus spelling more trouble for miners. Coal groups and more than two dozen states challenged the regulation, arguing that the Obama administration overstepped its authority.
EPA Administrator Scott Pruitt is expected to formally file a new rule Tuesday that would override the Clean Power Plan.
"The war on coal is over," Pruitt declared Monday at an event in Kentucky.
Murray Energy, whose CEO Robert Murray was a vocal opponent of President Obama's coal-related regulations, said scrapping the Clean Power Plan has saved over 25,000 jobs.
"We fully support President Trump and Administrator Pruitt's decision to fully repeal the so-called Clean Power Plan," Murray Energy said in a statement. "We will continue to work with the President Trump's Administration to preserve low-cost, reliable electricity in America, and to protect the thousands of jobs and family livelihoods that rely on the United States coal industry."
Peabody Energy, one of several coal producers to declare bankruptcy in recent years, said new technologies are the best path forward for cutting emissions.
"We encourage continued steps to protect affordable, reliable and resilient coal-fueled generation for American families and businesses, and support repeal of regulations that would have raised power costs and damaged reliability with no significant benefit," the company said.
The Clean Power Plan assumed that states could cut pollution by replacing coal plants with cleaner power-generating facilities, such as wind farms. The plan's challengers in court argued that federal rules can only address technologies available to individual power plants.
"This administration continues to live up to the promises it made to the people in our coalfields," said West Virginia Coal Association President Bill Raney. "We have been saying for years that the Clean Power Plan was a totally unworkable concept that would cause nothing but devastation for West Virginia's economy while it forcibly reshaped the country's electrical grid."
The American Coal Council called the Clean Power Plan "unprecedented in scope and reach," adding that the rule would have sparked a double-digit increase in electricity costs for families.
The EPA's repeal of the Clean Power Plan comes six months after President Donald Trump signed an executive order to roll back Obama-era regulations. President Trump also announced during the summer that the U.S. would remove itself from the Paris climate pact.
U.S. coal production last year reached its lowest level since 1978, but miners have bounced back in 2017. The nation's output of coal fell about 10% in 2015 and 17% in 2016, according to the Energy Information Administration. Production in the first eight months of 2017 was sharply higher, rising 14% to 528 million short tons. The EIA projects an 8% increase for the full year.
The EIA also estimates that coal will match natural gas for an equal share of utilities' electricity generation this year.
The National Mining Association believes the Trump administration's decision will save 240 million tons of annual coal production and protect more than 27,000 mining jobs, in addition to almost 100,000 indirect jobs that rely on coal.