Chrysler Earnings Fall 65% on Cost of New Models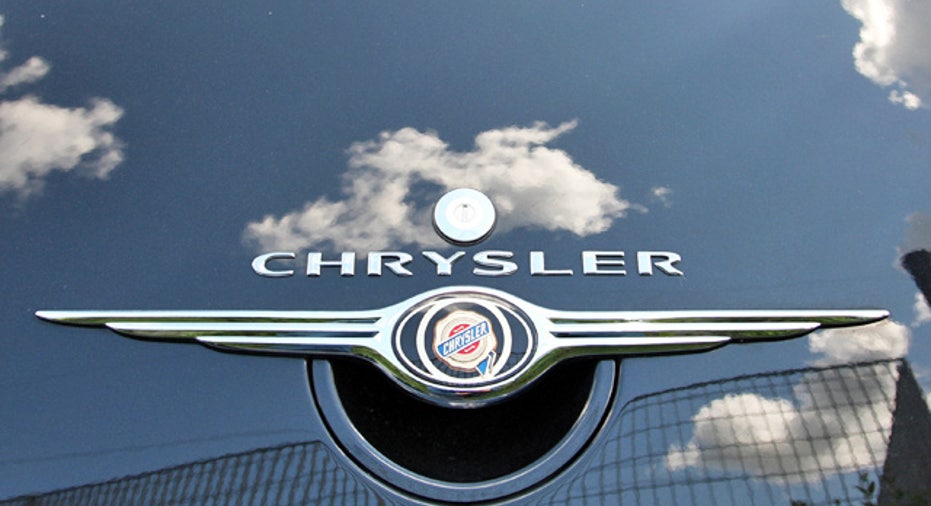 Chrysler Group said its first-quarter profit fell 65%, as the No. 3 U.S. automaker recorded higher costs related to the launch of new models.
Chrysler, which emerged from a bankruptcy restructuring four years ago, has seen its U.S. sales improve amid strong demand. But Italian parent Fiat, which owns a majority stake in Chrysler, continues to battle a lagging auto market in Europe. If not for Chrysler, Fiat would be losing money.
The Michigan-based company reported net income of $166 million versus $473 million in the year-ago period. Adjusted operating profit was $435 million, down from $740 million.
Revenue slipped 6% to $16.4 billion.
Chrysler also backed its full-year outlook of $2.2 million in net income and global vehicle shipments of 2.6 million to 2.7 million cars and light trucks.
"We remain on track to achieve our business targets, even as the first-quarter results were affected by an aggressive product-launch schedule," Chrysler chief executive Sergio Marchionne said in a statement.
Chrysler said the quarter was bogged down by the temporary shutdown of factories that were preparing for the launch of new vehicles, such as the Jeep Cherokee. Production of the sport-utility vehicle is expected to start late next month, while the company said dealers were left with a shortage of the Jeep Liberty, which the Cherokee will replace.
Meanwhile the Dodge Dart, a compact car that hit showrooms last year, has fallen short of sales targets.
Chrysler also delayed the launch of several other new vehicles, including a new midsize sedan, partly due to Fiat's struggles. The Italian automaker engineers small and mid-sized cars for Chrysler but has pulled back on investments in development.
"Chrysler has had a misstep or two, like the tepid Dodge Dart launch, but overall Chrysler's North American strength has buoyed Fiat, which is suffering a malaise in Europe," Jack Nerad, Editorial Director and Executive Market Analyst at Kelly Blue Book, said in a statement. "Chrysler continues to see strength from its Ram pickup truck and we expect more positive news with the 2014 Jeep Grand Cherokee."
Marchionne said during a conference call that Chrysler's ability to meet its 2013 profit guidance will largely depend on the Cherokee.
As the latest period was weighed down by the cost of rolling out new models, Chrysler earned an operating profit of about $764 on each of the 586,905 cars and light trucks it made in the first three months of this year. That compares to an average profit per vehicle of $1,226 in the year-over-year period, when the company made 603,372 vehicles.
Total vehicle shipments declined to 574,000 vehicles from 607,000, while worldwide sales rose 8% to 563,000 cars and trucks.
Net debt at the end of the first quarter narrowed to $619 million, below the $1 billion reported at the end of 2012. Chrysler also recorded an increase in cash, totaling $11.9 billion.
Ford (NYSE:F) reported net income of $1.61 billion in the first quarter, a 15% jump year-over-year. The company saw record performance in North America that offset weakness in Europe.
General Motors (NYSE:GM) is slated to report its first-quarter earnings Thursday.