Chipotle: Norovirus confirmed amid reports of 133 sick customers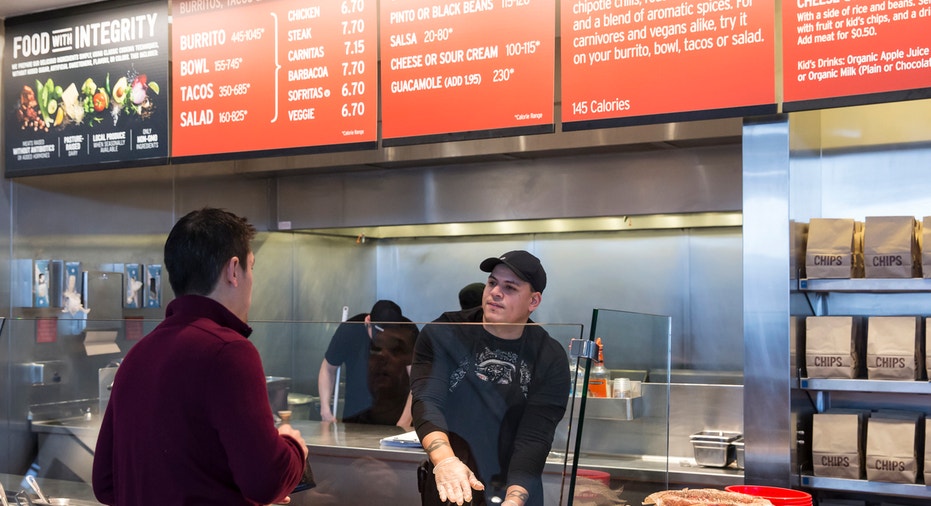 One customer who fell ill after dining at a Chipotle Mexican Grill (NYSE:CMG) restaurant in Virginia had norovirus, according to tests conducted by the local health department.
Chipotle closed its Sterling, Virginia location earlier this week after receiving reports that a "small number" of customers became sick. The restaurant, which underwent a sanitization, reopened on Wednesday.
The company had said the symptoms were consistent with norovirus, a common and highly contagious stomach virus that causes vomiting and diarrhea.
Norovirus can spread if food is handled by an infected worker. Jim Marsden, Chipotle's executive director of food safety, said norovirus does not come from the restaurant chain's food supply. The company also called it an isolated case at the Sterling location.
Hedge fund manager Bill Ackman, a large investor in Chipotle, tweeted a photo of himself from inside a Chipotle restaurant on Thursday.
Even as Chipotle and Ackman sought to calm any concerns of a wider food-safety issue, the Wall Street Journal reported that more customers have reported falling ill after eating at the Sterling Chipotle. The website where anonymous complaints first surfaced, iwaspoisoned.com, told the Journal that a total of 133 people posted complaints.
Chipotle shares were down 2.8% at $362.55 in recent trading.
"The safety and well-being of our customers is always our top priority. The event that occurred at this restaurant is consistent with Norovirus which can be introduced by people into any closed environment like schools, cruise ships, nursing homes or restaurants. It is unfortunate that anyone became ill after visiting our restaurant, and when we learned of this issue, we took aggressive action to correct the problem and protect our customers," Chipotle CEO Steve Ells said in a recent statement.
News of the Sterling health issues harkened back to the widespread E. coli, salmonella and norovirus outbreaks that hit Chipotle restaurants in 2015. The outbreaks drove customers away from the fast-casual chain, which reported five consecutive quarters of weaker sales.