China's auto sales rise 2.3 percent in June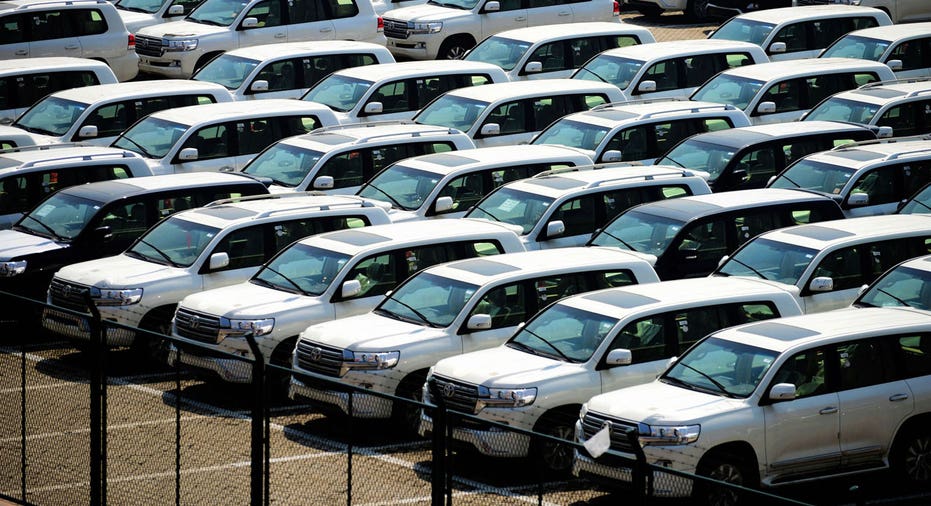 China's auto sales rebounded in June on the strength of SUV demand but rose just 2.3 percent from a year earlier following a sales tax hike and weak economic growth.
Drivers in the world's biggest auto market by number of vehicles sold bought 1.8 million sedans, SUVs and minivans, an industry group said Monday. Sales in May shrank 2.6 percent.
Total vehicle sales, including trucks and buses, rose 3.6 percent to 2.2 million, according to the China Association of Automobile Manufacturers.
SUV sales rose 15.7 percent to 741,000, helping to offset a 4.3 percent contraction in purchases of sedans to 883,000.
Passenger vehicle sales for the first half of the year rose just 1.6 percent from a year earlier to 11.2 million, down sharply from 2016's full-year growth of 15 percent.
Last year's demand was propped up after a 10 percent sales tax on small-engine vehicles was cut by half. Demand weakened after part of that tax was restored in January, raising it from 5 percent to 7.5 percent.
— General Motors Co. (NYSE:GM) said sales of GM-brand vehicles by the company and its Chinese partners rose 4.3 percent from a year earlier to 285,191. GM said SUV sales soared 42 percent.
— Ford Motor Co. (NYSE:F) sales rose 15 percent to 100,561 vehicles in June. First-half sales contracted 7 percent to 537,522.
— Nissan Motor Co., the biggest-selling Japanese brand in China, said its sales rose 8.9 percent from a year ago to 118,769. Year-to-date sales were up 6.7 percent at 650,525.
— Toyota Motor Co. (NYSE:TM) sales rose 11 percent to 106,900 vehicles. First-half sales were up 10.5 percent from a year earlier at 624,000.
— Daimler AG's Mercedes-Benz said its sales rose 34.5 percent to 292,679. Year-to-date sales rose 13.7 percent to 1.1 million.