China says 'major progress' made on first phase of trade deal
Trump says Beijing agreed to many structural changes
Chinese President Xi Jinping's administration confirmed a trade agreement with the U.S., mollifying U.S. investors who questioned Beijing's silence on initial reports about the pact from Washington.
The Dow Jones Industrial Average, the S&P 500 and the Nasdaq all posted gains, though they dissipated later in the trading day.
US AND CHINA REACH PHASE ONE TRADE DEAL
"It is beneficial for China and the U.S. to strengthen cooperation in the economic and trade field," Wang Shouwen, China's vice minister for commerce, said in a news conference. "In the next step, both parties will complete the necessary procedures such as legal review and translation proofreading, and turn up to complete these necessary procedures as soon as possible."
The tentative deal further cools the 21-month-long trade war between the world's two largest economies, and President Trump said on Twitter that the U.S. agreed not to impose additional tariffs on Sunday, Dec. 15, "because of the fact that we made the deal."
China had threatened retaliatory duties if Washington moved forward with the new 15 percent levies, which would have covered $160 billion of imports, many of them consumer products.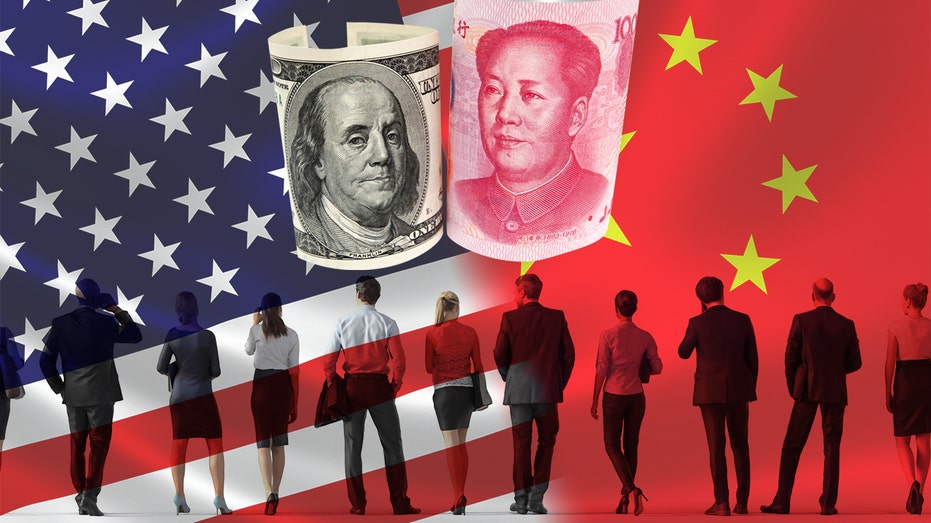 "This de-escalation in trade tensions is a positive step toward resolving important trade and investment issues between our two nations," the Business Roundtable, an organization representing CEOs of the 200 largest U.S. companies, said in a statement. The group "urges both governments to continue progress toward additional structural reforms in China and tariff relief."
In the meantime, the developments give Trump, who's facing impeachment over charges of abuse of power and obstruction of Congress, his second major trade victory in a week.
Democrats controlling the House of Representatives said earlier this week they would back approval of the U.S.-Mexico-Canada Agreement, the administration's overhaul of the Clinton-era North American Free Trade Agreement, or NAFTA. The initial pact with China includes stronger intellectual-property protections and promises to purchase $50 billion of U.S. agriculture and end its currency manipulation.
GET FOX BUSINESS ON THE GO BY CLICKING HERE
Negotiations on the next section of a broader agreement with China will begin immediately, Trump said.
Tariffs of 25 percent that the U.S. previously imposed on $250 billion of Chinese imports will remain in place. The 15 percent duties on another $120 billion of goods will be halved, according to the administration.
This landmark agreement marks critical progress toward a more balanced trade relationship
"This landmark agreement marks critical progress toward a more balanced trade relationship and a more level playing field for American workers," Trade Representative Robert Lighthizer said in a statement. The U.S. imports some $300 billion more from China than it ships to the country, an imbalance Trump blasted during his 2016 campaign and has worked to reduce.
BUSINESS LEADERS SPLIT ON NEXT STEPS FOR CHINA TRADE
The crops purchase is a boon for U.S. growers hurt by the loss of a major international market as Beijing retaliated for tariffs that Washington began in 2018.
"Farmers want sustained access to China's market, not one-time purchases, so it will be critical to see how the retaliatory tariffs that have crippled farm exports are treated in this agreement," said Brian Kuehl, co-director of the advocacy group Farmers for Free Trade.
FOX Business' R.N. White contributed to this report.