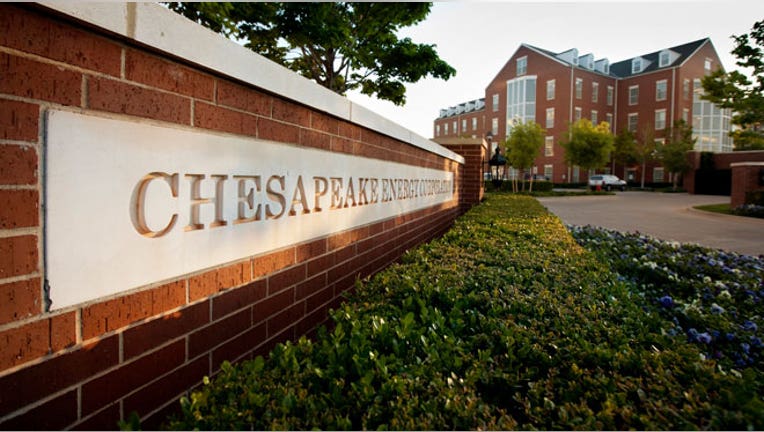 Chesapeake Energy (NYSE:CHK) turned a profit in the first quarter on revenue that easily surpassed expectations, while the natural gas company raised its full-year outlook for oil production.
An abundance of natural gas has driven prices lower, putting pressure on Chesapeake's revenue. Chesapeake, the nation's second-largest gas producer behind Exxon Mobil (NYSE:XOM), has recently turned to divesting assets and focusing on more profitable plays.
The company said Wednesday it plans to increase its 2013 oil production guidance by one million barrels amid better-than-expected well performance in the Eagle Ford Shale, acting Chief Executive Steven Dixon said.
"Our operational focus on the core of the core is enabling our drilling program to increasingly target the best reservoir rock in each of our key plays," Dixon said in a statement.
Chesapeake recorded a first-quarter profit of $58 million, or 2 cents a share, a year after posting a loss of $28 million, or 11 cents a share. Adjusted per-share earnings for the latest period checked in at 30 cents, above Wall Street estimates of 25 cents.
Revenue surged 42% to $3.42 billion, easily beating calls for $2.85 billion.
Total production grew 9% year-over-year to 4 billion cubic feet equivalent per day.
Last month, former chief executive and founder Aubrey McClendon stepped down, following a probe that began last year.
McClendon had a small stake in wells drilled by Chesapeake, and entities he controlled borrowed up to $1.4 billion from private-equity firm EIG Global Energy Partners to pay for his share of the drilling costs for those wells. EIG Global Energy Partners has paid for preferred shares in Chesapeake subsidiaries, and some corporate-governance experts raised concerns over a potential conflict of interest.
Shares of Chesapeake were trading 2.87% higher at $20.10 in pre-market trading.