Chesapeake Energy: No Plans to Pursue Bankruptcy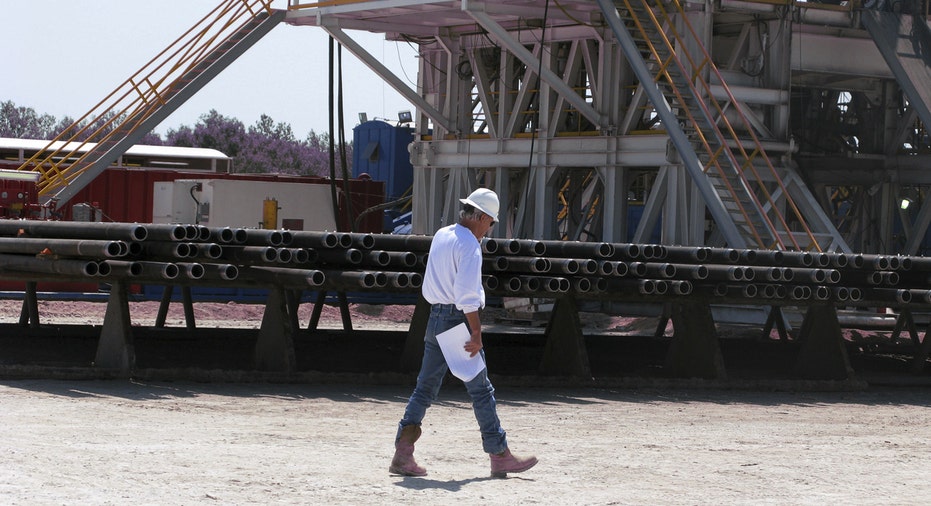 Chesapeake Energy Corp. said Monday that it "has no plans to pursue bankruptcy" after reports intensified such fears, cutting its stock in half in early trading.
The report also sent shares of another stressed energy firm, Williams Cos., and other pipeline companies tumbling, the latest tremors from a world-wide collapse in energy prices and comes from a company that was a pioneer of the U.S. oil-and-gas boom.
A Debtwire report said Chesapeake retained Kirkland & Ellis LLP to help with debt and restructuring, according to Bloomberg News. Chesapeake responded by issuing a statement saying it "has no plans to pursue bankruptcy." It said Kirkland & Ellis has been working with the company since 2010 and "continues to advise the company as it seeks to further strengthen its balance sheet following its recent debt exchange."
Shares of Chesapeake dropped by more than half but recovered some ground following the company's statement and recently were down 28% to $2.21. Shares of Williams were recently down 22%. Chesapeake and Williams have been among the biggest losers from the fall in oil and gas prices.
Chesapeake has wells in most of the major U.S. natural-gas fields, giving its health far-reaching influence. About a fifth of the revenue at Williams comes from processing and shipping the gas and oil Chesapeake produces, according to Fitch Ratings, which downgraded the ratings of both companies in the past two months.
Several other energy companies with big pipeline operations have also taken sharp losses Monday. ONEOK Inc., Kinder Morgan Inc. and Marathon Petroleum Corp. were down at least 7%.
Monday's big swing is the latest in a series of dramatic moves across markets--many, but not all tied to the shakeout from falling energy prices. LinkedIn's shares tumbled 44% on Friday, leading a sharp dive in technology shares that helped sink the Dow Jones Industrial Average 211.61 points, or 1.3%, in one session.
The Wall Street Journal reported in December that Chesapeake was working with restructuring advisers at Evercore Partners Inc. to shore up its balance sheet as commodity prices extend their decline, citing people familiar with the matter. The Evercore bankers are advising the natural-gas producer on potential measures to reduce its $11.6 billion debt load, such as exchanging existing bonds at a discount for new securities or selling assets, the people said.
Williams didn't immediately respond to calls seeking comment.