Cheaper Used Cars Bad Sign for Automakers, Dealers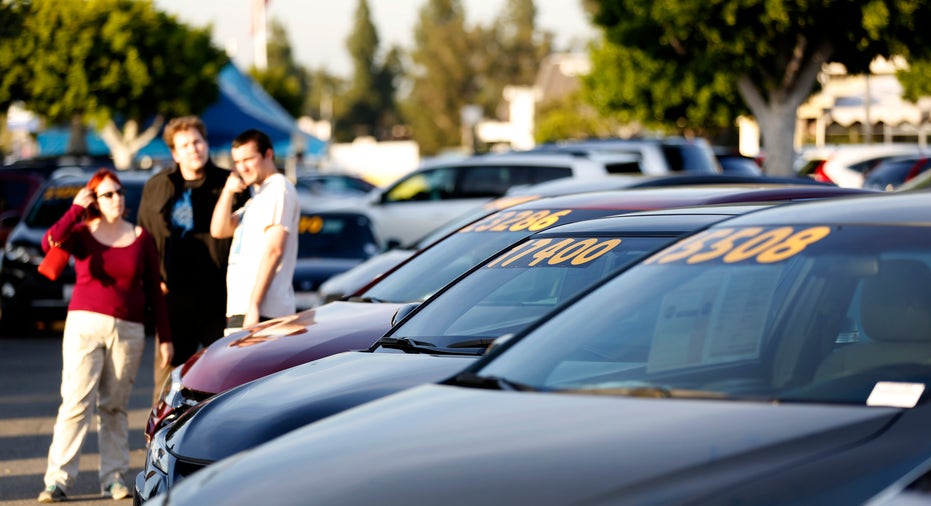 The nation's largest car dealers have skidded this week after Ally Financial (NYSE:ALLY) rekindled forecasts for weakening used-car and lease prices.
While good for car shoppers, a decline in used-car prices is a bad sign for dealerships, which typically see better returns on used vehicles versus new ones. Limited supplies have driven up prices in recent years, but analysts have warned that used vehicles would increase in number as leased vehicles are returned to dealer lots.
Since 2015, consumers looking for lower monthly payments have leased new vehicles at a record pace. Many of those cars, trucks and SUVs that were leased at the start of the recent U.S. sales boom are now reaching the end of their terms.
Ally, the former finance arm of General Motors (NYSE:GM), noted in a presentation this week that full-year earnings growth would fall short of expectations, citing the anticipated price drop for used cars. The used-vehicle price index from the National Automobile Dealers Association posted a 3.8% decline in February compared to the prior month. NADA also said wholesale prices fell 1.6%.
"We've seen a pretty dramatic move in 2016," said Ally CFO Chris Halmy, adding that the downward trend is expected to continue.
In the first quarter of 2017, Ally saw used-car values retreat 7%, a steeper move compared to the company's projection for a 5% drop in 2017.
Falling used-car prices are a troubling trend for manufacturers, dealers and financial services firms, including Ally and in-house lenders such as Ford (NYSE:F) Credit. Some bargain hunters will be swayed by affordable used cars, thus reducing demand for new models. When sales begin to slow, automakers often ramp up discounts to attract buyers, a strategy that cuts into profits.
"This situation should ultimately self-correct as new car sales come under pressure. That said, the biggest fear for investors is that auto OEMs become incrementally more price aggressive to support new vehicle sales," Deutsche Bank analysts wrote in a recent note to clients.
Incentive spending in March rose 13.5% month-to-month, hitting $3,443 per vehicle, based on data from ALG, TrueCar's (NASDAQ:TRUE) research division. Those gains were slightly offset by an increase in transaction prices.
AutoNation (NYSE:AN), the nation's largest chain of dealerships, is down 5.5% this week. Shares of CarMax (NYSE:KMX), Penske (NYSE:PAG) and other dealers have also slipped.
General Motors (NYSE:GM) and Ford have lost 5.6% and 6.1%, respectively.
Ticker
Security
Last
Change
Change %
GM
GENERAL MOTORS CO.
34.28
+1.25
+3.78%
F
FORD MOTOR CO.
12.39
+0.28
+2.31%
FCAU
n.a.
n.a.
n.a.
n.a.
AN
AUTONATION INC.
139.53
+7.97
+6.06%