Car Makers Not Rattled By Vote for Brexit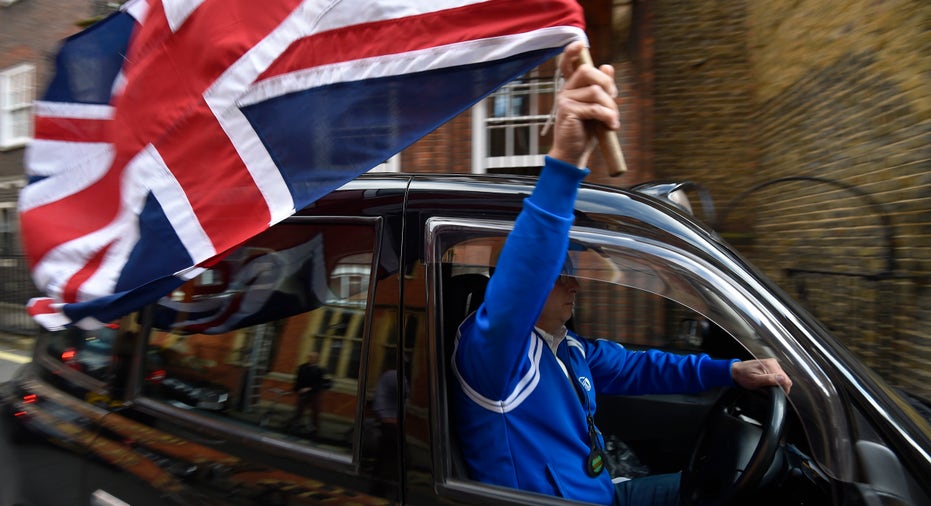 The automotive industry, which had raised concerns over the U.K.'s potential exit from the European Union, was nonetheless confident in the future of the European car market after voters backed Brexit.
As businesses around the world prepare for a new era of trade with the U.K, American and European automakers on Friday reiterated their commitment to the region. Jaguar Land Rover, the British manufacturer owned by Tata Motors (NYSE:TTM) of India, said it's "just business as usual" and "nothing will change for us, or the automotive industry, overnight."
"We are a British business with a strong manufacturing base in this country, we call Britain home and we remain committed to all our manufacturing sites and investment decisions," Jaguar Land Rover said in a statement, adding that it will manage the long-term implications of the voters' decision. "Europe is a key strategic market for our business, comprising 20% of global sales, and we remain absolutely committed to our customers in the EU."
Automakers had been warning that the industry would face economic uncertainty if Brexit became a reality. Toyota (NYSE:TM) wondered aloud if cars built in the U.K. would be hit with tariffs of 10%, equal to the tax paid on U.S. cars shipped to EU countries. Toyota exports nearly 90% of its U.K.-made vehicles, and 75% of production supports sales in the EU. Including all makes, the U.K. exported 77% of the 1.59 million vehicles built there in 2015.
On Friday, Toyota issued a statement saying it will "closely monitor and analyse the impact on our business operations in the U.K., and how we can maintain competitiveness and secure sustainable growth together with the UK automotive industry and other stakeholders."
The Society of Motor Manufacturers and Traders, a group representing U.K. car companies and suppliers, called for the U.K. government to secure tariff-free trade deals with the rest of Europe and other global markets.
A poll released in March by the SMMT revealed that only 9% of its members supported Leave.
"The British public has chosen a new future out of Europe. Government must now maintain economic stability and secure a deal with the EU which safeguards U.K. automotive interests," said Mike Hawes, CEO of SMMT.
General Motors (NYSE:GM) and Ford (NYSE:F), the two largest U.S. automakers, are among the top sellers across the pond. The top marque in the U.K. this year is Ford, which has a 12.9% share of the car market, according to SMMT data on new-car registrations. GM's Vauxhall brand holds second place at 10.1%.
In a statement, General Motors said it's important for trade negotiations between the U.K. and EU to conclude in a timely manner.
"It is also important that business continues to benefit from the free movement of goods and people during this period," GM added. "Communication on the development of the future relationship with the EU should also be clear and transparent. We fully support remaining part of the European Economic Area."
Ford, which directly employs 14,000 people in the U.K., promised to continue working with U.K. and EU institutions to "ensure they understand our concerns which mirror those of the majority of the U.K. and European auto industry."
"While Ford will take whatever action is needed to ensure that our European business remains competitive and keeps to the path toward sustainable profitability, we have made no changes to our current investment plans and will not do so unless there is clear evidence that action is needed," the company said.
Fiat Chrysler Automobiles (NYSE:FCAU) echoed recent remarks made by its CEO, Sergio Marchionne, who said a Brexit would be "not that disastrous" for the Italian-American company.
"The U.K.'s exit from the European Union is not expected to have significant impact on FCA, either in industrial or other terms, although the result of the referendum raises questions about the future of Europe," said a Fiat Chrysler Automobiles spokesperson in Italy. "Particularly the fact that FCA NV is tax resident in the U.K. is not expected to have financial consequences or require changes in the Group's governance, given the worldwide global distribution of FCA's operating activities and locations."