Can Noodles & Company Turn It Around?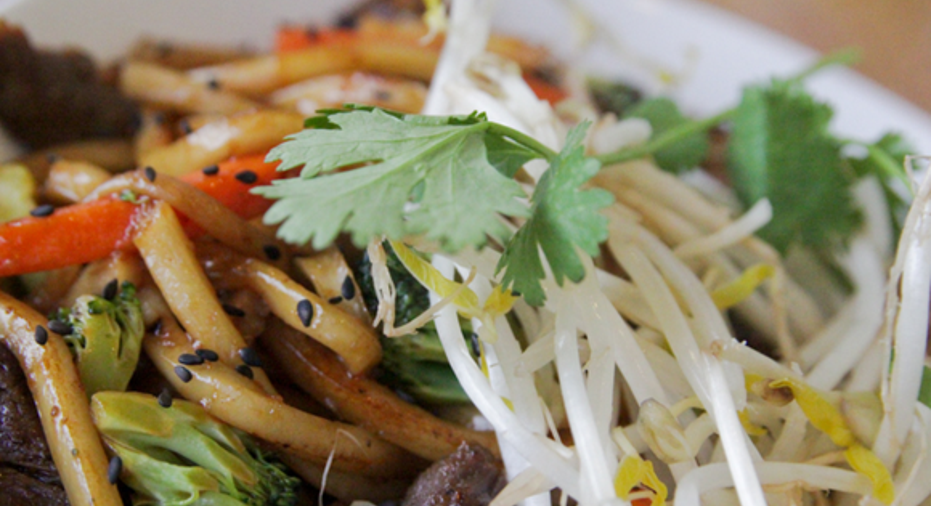 Source: Noodles & Company.
In the fast-casual restaurant space, it's hard to find a stock that's performed as poorly as Noodles & Company . In 2013, in the height of the fast-casual IPO rush, Noodles & Company predictably surged on its first day of trading. After pricing the IPO price at $18 per share, Noodles & Company finished the day at $36.75. The company's seemed destined for strong returns, with a former Chipotle Mexican Grill C-suite executive, Kevin Reddy, leading the company.
Shares now trade at $11 per share, down 40% from the IPO price and 70% from the first day's closing price. Last year was a particularly tough one for Noodles & Company among the analyst community. According to the firms polled by Thompson Reuters, there were four ratings changes that year with each change amounting to a downgrade. Analyst expectations for the upcoming quarter have continued to drop from a $0.01 loss 90 days ago to a wider $0.06 loss, according to Thomson Reuters data.
With the bar so low, can Noodles & Company exceed expectations?
This needs to change, and quicklyIf there's a statistic that most effectively sums up Noodle's & Company's malaise, it's the company's comparable restaurant sales figure. For those unfamiliar with this heavily watched metric, it's a comparison of sales of restaurants open at least one year to last year's figures. Comparable-store sales present a more organic sales growth figure, whereas total revenue includes new store openings.
Noodles & Company bowl. Image Source: Flickr user Steven Depolo.
Or, in the case of Noodle's & Company, a declining sales figure. Last year, comparable-store sales declined 0.2% from the year before, following an anemic 0.3% gain in 2014. The company grew total revenue 12.8%, however, as new restaurants provided the entire revenue gain.
Early this year, the company announced its "Made. Different." menu to much fanfare. Company shares surged nearly 25% in January, as Wall Street embraced the company's newest commitment to fresh ingredients, but it has since given back the majority of those gains. Will Noodles & Company be able to change the company's poor comparable-store sales performance? It will be interesting to see, but the company needs to reverse declining comparable-store sales.
Restaurant impairmentsAt the extreme, declining store sales can result in impairment charges and expenses for store closures. That's what happened for Noodles & Company. The company impaired 39 restaurants last year, which means the company writes down the value of that store as an asset (and records a loss on the income statement) after realizing the expected future cash flows were too ambitious. An additional 16 stores were closed entirely last year, of which 15 were previously impaired. The total costs of these events were $29.6 million.
As of the year-end report, Noodles & Company had 492 restaurants, meaning the company wrote down the value on 8% of its store base last year. Will the company do the same next year or close more underperforming restaurants and report more losses in the process? I don't know, and it doesn't appear the company does, either.
Noodles & Company may be an amazing turnaround story, and I acknowledge the company's top-line growth of 13% is a possible green shoot, but it's too risky at this point for my tastes.
The article Can Noodles & Company Turn It Around? originally appeared on Fool.com.
Jamal Carnette has no position in any stocks mentioned. The Motley Fool owns and recommends Chipotle Mexican Grill. Try any of our Foolish newsletter services free for 30 days. We Fools may not all hold the same opinions, but we all believe that considering a diverse range of insights makes us better investors. The Motley Fool has a disclosure policy.
Copyright 1995 - 2016 The Motley Fool, LLC. All rights reserved. The Motley Fool has a disclosure policy.