Even before 92-year-old Sumner Redstone was tabloid fodder with cringe worthy headlines about his sex life and the revolving door of his much younger live-in girlfriends, the boards of the companies he controls; Viacom (NYSE:VIA) and CBS (NYSE:CBS), were considered bad for investors.
So bad in fact, that ISS, which monitors corporate governance policies, rates the two with the highest risk score for shareholders. By comparison, Disney (NYSE:DIS) and Time Warner (NYSE:TWC), carry much lower ratings, indicating less risk for investors.
"In this case it has escalated, this was clearly an issue that was going to come up at some point in time," said ISS Special Council Pat McGurn during an interview with FOXBusiness.com.
Escalated it has. While many investors were well aware of Redstone's lock on both companies with an 80% voting stake in each via the A-Class shares, which he has held for years through various structures, a recent review of his mental capacity has accelerated a battle for control of his $40 billion media empire.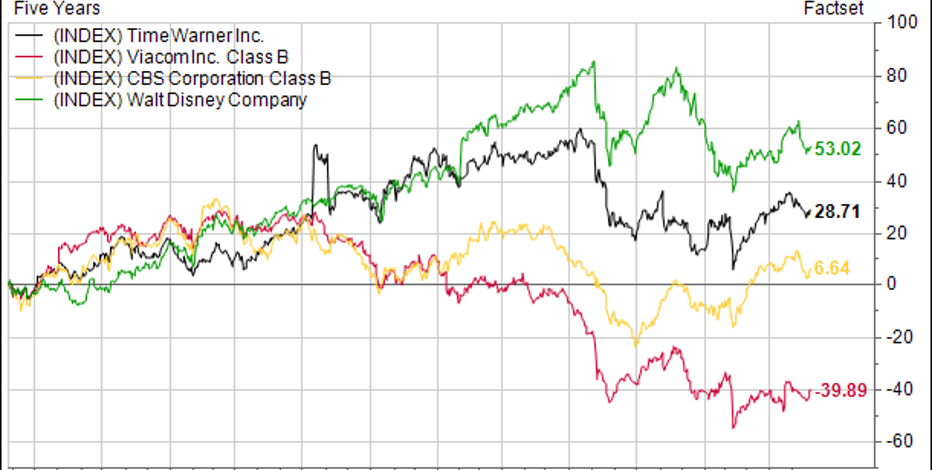 It has also highlighted the poor performance of Viacom shares over the past 5-years compared to media rivals. Even though CBS has lagged too, it is Viacom CEO Philippe Dauman who is on the hot seat.
More From FOXBusiness.com...
On Tuesday, Sumner Redstone named three new appointees to a trust that will oversee his holdings. The move came after Dauman and director George Abrams were booted, unexpectedly late Friday. The two have filed a lawsuit in opposition and through a spokesperson told FOX Business Network's Charlie Gasparino, "We continue to be deeply troubled and saddened by this state of affairs. We have the deepest respect for Sumner Redstone, but it is clear he is being shamefully manipulated." The dig aimed at daughter Shari Redstone. The pre-cursor to these developments was a ruling by an L.A. judge that stated Redstone is in control of his faculties enough to determine his own health care. This after former girlfriend Manuela Herzer attempted to argue otherwise.
The next chess move, as reported by Reuters, could be a bust-up of Viacom's board, indirectly by Shari, which could spell trouble for Dauman. While the Shakespearean developments are grabbing the headlines, it won't help shareholders in the near-term cautions McGurn because of Redstone's voting rights. "Until you fix that governance risk it doesn't change anything," he said. Adding that, "A rank-and-file shareholder is no more powerful than before."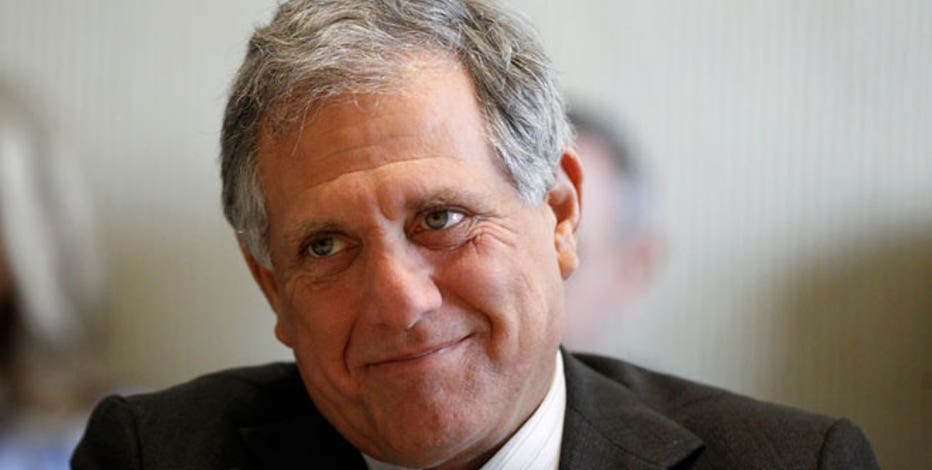 Some investors argue Viacom needs fresh leadership to reinvigorate the media giant which is comprised of many cable channels including MTV, VH1 and CMT, as well as Hollywood studio Paramount Pictures.
Stay tuned, more sparks could fly when CBS holds its annual meeting on Thursday in New York. While technically separate entities, Shari and Sumner sit on the board along with confidant CBS CEO Les Moonves. Some speculate he may play a bigger role in the battle for control of Viacom in the coming weeks. CBS and Viacom declined FOXBusiness.com's request for comment.
On Friday, Sumner Redstone will celebrate his 93rd birthday.