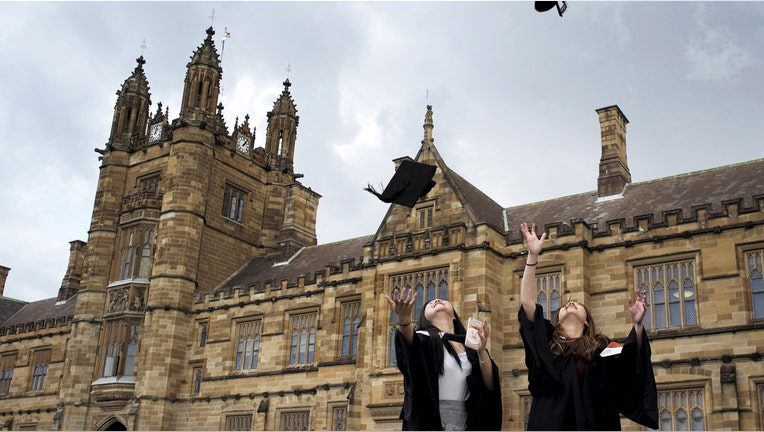 Business-school deans and research faculty at more than 20 universities are taking a stand against the academic rankings published by media outlets such as Bloomberg Businessweek, Nikkei Inc.'s Financial Times and the Economist Group.
Rather than "acquiesce to methods of comparison we know to be fundamentally misleading," the administrators are urging their peers at other schools to stop participating in a process they say rates programs on an overly narrow set of criteria.
The plea, issued by deans and faculty from institutions including University of Southern California's Marshall School of Business, University of Iowa's Tippie College of Business and the University of North Carolina's Kenan-Flagler Business School, comes in the form of a research paper to be published in the May edition of the Decision Sciences Journal.
The researchers examine the approaches used by media outlets to aggregate different factors like admitted students' test scores and tenured faculty on a school's payroll into a single number, arguing that the process oversimplifies the array of reasons students pursue business degrees.
The debate over rankings is hardly new, but the recent rancor comes as schools battle declining enrollment in two-year M.B.A. programs, compounding pressure on the institutions to tout the benefits of one of America's priciest degrees.
With sticker prices as high as $200,000 in tuition, an M.B.A. is "likely among the most expensive purchases these students will make in their lives," says Francesca Levy, an editor at Bloomberg who oversees business-school coverage. "There's big value in holding schools to the same standard and measuring them against the same, transparent criteria so students can make a better informed decision."
Co-author of the research paper Elliot Bendoly, an associate dean at Ohio State University's Fisher College of Business, disagrees. "If the goal is to help inform [students] about how to make the best decision about business schools, let's give them the raw information, and not take numbers—which may or may not be relevant to the student—and bungle them together into a ranked list," Mr. Bendoly says.
Surveys that favor schools with the highest-earning alumni, for example, might ignore the program's tendency to place students in high cost-of-living locations such as New York City, or industries such as finance, which don't match all applicants' career goals, he said.
Mr. Bendoly says Fisher last year attempted to pull out of one organization's ranking process, but the media outlet was still able to obtain information such as the career outcomes of the school's graduates from other sources. He declined to name the organization.