Boeing CEO Calls Trump After Air Force One Criticism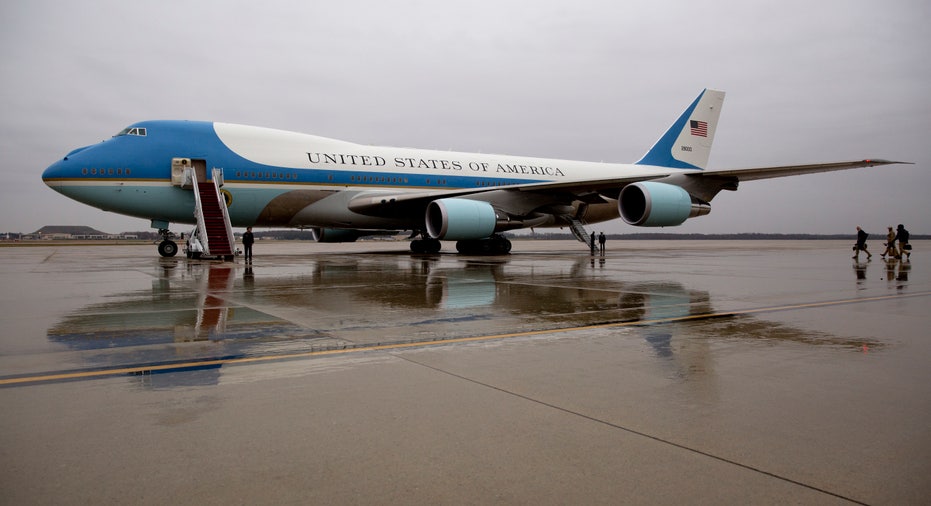 Boeing (NYSE:BA) Chairman and CEO Dennis Muilenburg called President-elect Donald Trump on Tuesday after Trump targeted the company over the cost of building the next Air Force One.
"Muilenburg congratulated Mr. Trump on his election win and committed to working with the new administration to control costs as they establish requirements for the new Air Force One to keep the program as affordable as possible and deliver the best value to American taxpayers," Boeing said in a statement.
The aerospace and defense giant said Trump and its CEO also discussed "the overall importance of American manufacturing and Boeing's continuing strong contribution and commitment to U.S. jobs."
Boeing found itself in the spotlight when Trump criticized what he called "out of control" costs of $4 billion tied to the Air Force One program, which calls for two 747-8 jumbo jets that will serve as the next presidential fleet. In a message on Twitter (NYSE:TWTR), Trump said the federal government should cancel the order.
"I think Boeing is doing a little bit of a number," Trump told reporters at Trump Tower in New York. "We want Boeing to make a lot of money but not that much money."
A defense official confirmed that the program's total cost will likely hit $4 billion, according to Fox News. So far, Boeing is under contract for $170 million, as the company moves forward with the research and development phase of the project. The U.S. Air Force earmarked $1.65 billion to fund the project between 2015 and 2019, and the Government Accountability Office estimated a total cost of $3.2 billion through fiscal-year 2020.
Boeing said it would work with the Air Force on the next phases of the program to "deliver the best planes for the President at the best value for the American taxpayer."
Shares of Boeing fell in early morning trading on Tuesday, but the stock ended the day in the green. Boeing also posted gains on Wednesday morning in reaction to Muilenburg's call with Trump.
It's possible that Boeing and the Air Force can lower costs for the entire Air Force One program, but there's "no chance" it will be cancelled, according to CFRA Research analyst Jim Corridore.
"The current aircraft that fly the President are old and outdated and need replacement and we see [Boeing] as the only viable alternative for the program since it is the only American company with the technological capabilities to make the plane," Corridore wrote in a note to clients.